Accessories and assistive listening devices
World leading devices to help you hear better in every situation
At Edinburgh Hearing Practice we offer the best and most sophisticated hearing healthcare products available, our range of hearing aids are truly the very best on the market – worldwide!
Start Your Journey To Better Hearing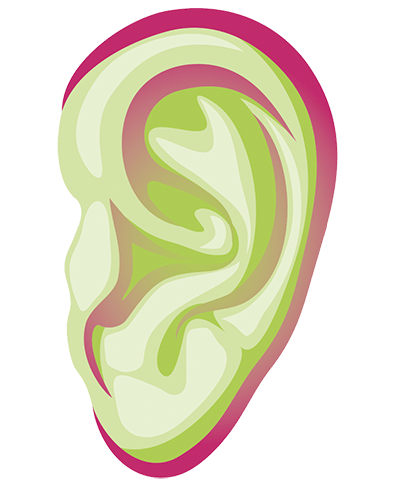 There may some more complex occasions where the hearing aids alone may not be the entire solution. Having difficulties listening to the television with other people, at meetings where there are multiple speakers, in large halls or places where the person or people are speaking at a distance can be very challenging listening environments.
These situations are not uncommon and at Edinburgh Hearing Practice we are fully aware of the challenges and frustration that this can cause for the whole household.
Edinburgh Hearing Practice offer a full range Assistive Listening Devices (ALD's) that can be quickly and easily connected to your new or current hearing aids to help in these difficult listening situations, these include products such as: –
TV Listening Devices
These small and neat products can be easily plugged in to your TV, the sound from the television is then streamed to your hearing aids – we can offer a number of products from the leading manufacturers and can quickly demonstrate these at Edinburgh Hearing Practice in Corstorphine.
Home Phone Solutions
The use of a home phone for hearing aid users can be a real headache as it is dependent on the quality of the phone and the placement of the hearing aid microphone next to the speaker of the phone. At Edinburgh Hearing Practice we can supply a range of landline phones that can deliver the speakers voice directly into the hearing aids. This gives stereo sound of the callers voice, meaning conversations with family or friends on the phone can be much more manageable and enjoyable again.
Mobile Phone Solutions
Mobile phones have become a part of our everyday life, but for hearing aid users they can be a real challenge. At Edinburgh Hearing Practice we can demonstrate the amazing products that can be linked using Bluetooth technology so that you can call or answer, hear and talk to the person at the other end of the phone – without actually touching the mobile phone!

Hearing Aid Remote Controls
Some of our clients also want a little more control of their hearing aids or they may have handling problems with such tiny devices, at Edinburgh Hearing Practice we can also offer a range of remote controls to make light work of our products. For more information just ask.
Roger Technology by Phonak
The use of Frequency Modulation (FM) systems has been around for many years, Phonak the market leader of this wireless technology has just launched a brand new range of products using Dynamic Modulation (DM). This sounds complicated but the beauty for the person using it is you switch it on and it works!
There are 2 parts to the Roger Technology products: -
Transmitter – The Roger transmitter is the microphone. This microphone picks up the sound of the speaker or speakers and beams this across to the Roger receiver. The microphones come in a few shapes and sizes and are listed below.
Receiver – The Roger receiver is a small device attached to the hearing aid that picks up the voice or signal from the transmitter and this is then heard by the hearing aid user.
There are a number of products using the Roger Technology, see below for information the latest products available.
Roger Pen & Receiver
This simple and amazing product uses and very high frequency to wirelessly connect the hearing aids to the Roger Pen, meaning the Roger Pen can be placed on or near the speaker (at a distance to up to 30 meters!) so that you can enjoy stress free listening over a great distance.
Roger Clip on Mic & Receiver
At busy meetings where there are multiple people talking the Roger Clip on Mic can be clipped easily to each person talking to get surround sound – straight into your hearing aids.
Why not call us on t:0131 629 1819 where we can give you a full demonstration in our practice to show just how simple and effective these Assistive Listening Devices really are.
Rated 5 out of /5 based on over 40 customer reviews
Hearing Aids
Hearing aids supplied and fitted to patient's individual hearing loss
"Thank you so much for restoring my hearing, I only wish I had come to you first! Amazing service, you really care and went over and above to fix the issue. Highly recommended and I will definitely come to you first next time!"

Fiona McGowan

Hearing Aids

Hearing aids supplied and fitted to patient's individual hearing loss

"I am an experienced hearing aid user who recently attended Edinburgh Hearing Aid Practice for assessment. The latter was the most comprehensive I have experienced to date. Audiologist Katie was meticulous in arriving at the best solution for me. She has a positive and sympathetic approach which is so important in this sensitive area."

Phillip Michaelson

Hearing Aids

Hearing aids supplied and fitted to patient's individual hearing loss

"after reading which consumer report they recommended independents and I chose Edinburgh hearing practice and I'm glad I did. Katie and Martin are excellent in checking your hearing and advising on the best aid suited to you. After sales service is second to none and I have no hesitation in recommending them."

Robert Crombie

Hearing Aids

Hearing aids supplied and fitted to patient's individual hearing loss