21st October 2017
Audiologist of The Year 2017, Highly Commended
It was a great honour for both myself and Katie to be Highly Commended in the competition
Firstly, we both were very honoured to have been entered into the Audiologist of The Year 2017 competition by our customers. We would like to thank them wholeheartedly for the validation of our hearing care. It was a further honour to be recognised for our dedication to high-quality hearing care by receiving a Highly Commended award for Katie and me.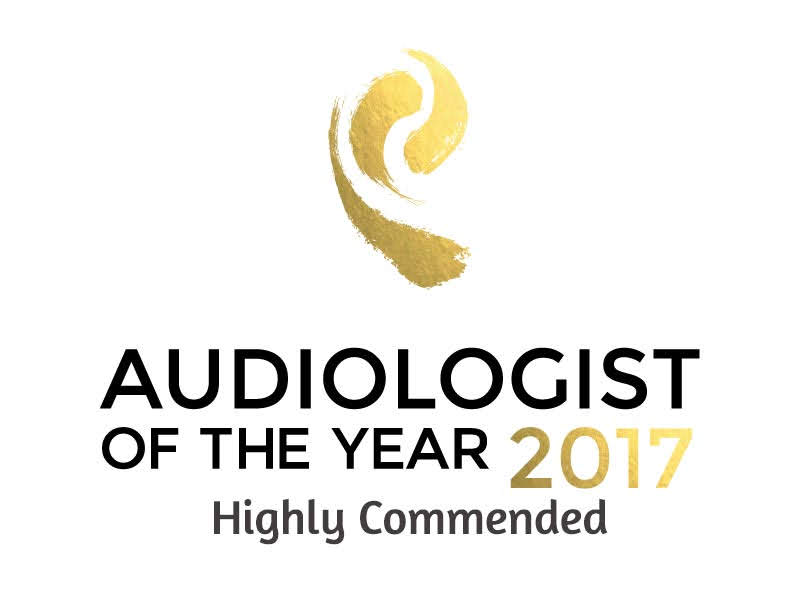 The competition is an annual event held and organised by Rayovac. Patients with inspirational stories are encouraged to enter, describing how their hearing care professional has impacted their lives. Entries should detail how the audiologist has gone out of their way to offer excellent service.
Highly Commended
Both myself and Katie were very honoured to find out that we had been entered by separate customers to the competition. On the UK final night we were informed that while it was very close, neither of us had won. However, the Adjudicators singled us both out with several other entries and awarded us the Highly Commended award.
It is particularly satisfying to both of us to have been entered. That alone is a real validation that the service and care we offer is first class. It is an honour to be recognised for that service and care by receiving the Highly Commended Award. Thanks to all who have made this possible.
If you have any questions about hearing loss, hearing care or hearing aids in Edinburgh, Gullane, or Auchterarder, don't hesitate to give us a call or book an appointment online.

What Our Patients Say
Rated 5 out of /5 based on 3 customer reviews
Hearing Aids
Hearing aids supplied and fitted to patient's individual hearing loss
Extremely Professional
This practice and all staff within are extremely professional. Katie will put you at ease the minute you sit in the chair. I have used this practice on numerous occations and came away extremely satified with the treatment i received. If you suffering with ear wax problems try them!! I guarentee you won`t be disappointed. You never know, you may even get a cuddle from POPPY!!!!!
Gordon Tyers
Hearing Aids
Hearing aids supplied and fitted to patient's individual hearing loss
Comprehensive and Meticulous
I am an experienced hearing aid user who recently attended Edinburgh Hearing Aid Practice for assessment. The latter was the most comprehensive I have experienced to date. Audiologist Katie was meticulous in arriving at the best solution for me. She has a positive and sympathetic approach which is so important in this sensitive area.
Philip Michaelson
Hearing Aids
Hearing aids supplied and fitted to patient's individual hearing loss
Friendly and Professional
My appointment with Katie was informative, professional and relaxed. She immediately put me at ease regarding the procedure I was about to have and advised me on the best earplugs to protect my hearing whilst playing loud music. I cannot recommend Edinburgh Hearing Practice enough. Receiving a friendly welcome from reception and a professional consultation made the whole experience worthwhile.
Greg Sivills
Hearing Aids
Hearing aids supplied and fitted to patient's individual hearing loss