9th March 2016
Choosing The Best Hearing Aids
Choosing The Best Hearing Aid For You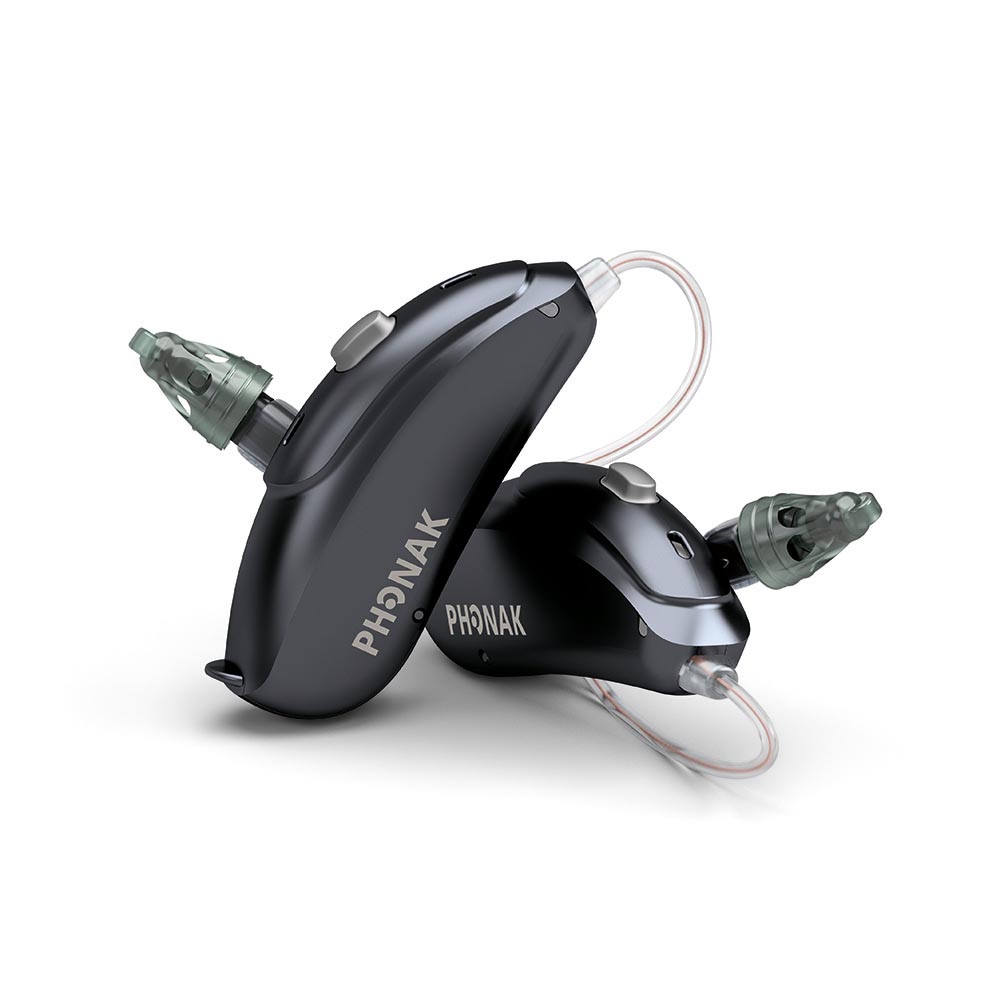 For some people hearing aids are still a scary subject, there is a lot of information to take in when choosing them. Some people may have alsso heard negative things about the devices. Most negative comments about hearing aids are really based on old hearing aid technology, hearing aids have evolved exponentially.
Hearing aids are no longer big, bulky devices and they now deliver an excellent experience. Modern hearing aids can be so inconspicuous, that they won't be noticed by people around you. If you are considering buying hearing aids, there are some things you should know in order that you can choose the best one for you
Choosing The Right Hearing Aids
Prioritise your listening needs before choosing hearing aid technology
There are many types of hearing aids these days and you will have a large choice. However, before you even look at types, you should consider the technology level of the hearing aids. Be realistic about your listening needs and what a technology level can deliver.
What are hearing aid technology levels?
Hearing aids come equipped with a wide variety of features, such as noise reduction or wireless connectivity. Hearing aid technology tends to be split into four levels from the basic level to the flagship level of technology from each brand. Those technology levels offer different support for differing listening needs.
Basic technology will support listening in non complex sound environments, one to one speaking, listening to the TV or radio and small groups in quiet. As you move up the technology levels you can expect different better listening support in more complex listening environments. You need to carefully weigh up your listening needs against what the technology level will deliver.
What if I can't afford the hearing aid technology level?

Hearing aid manufacturers have introduced a host of wireless hearing aid accessories in the last few years. If your budget does not cover the expense of the technology level of hearing aids you would wish, an investment in a wireless accessory to help is a good idea. For instance, remote microphones were introduced a few years ago and they are exceptionally effective for helping people hear a particular speaker in noisy places. If you couple a remote microphone with a lower technology level of hearing aids it could cover your listening needs.
Choosing the right hearing aid type
When choosing hearing aid types there are some things you need to consider. For instance, if you are choosing a device and you have dexterity issues, you need to look for one that is easy to handle. Otherwise, a task as simple as changing the batteries could become a frustrating experience. It may even put you off the devices entirely and hearing aids won't help you unless you actually wear them!
You also need to consider ongoing reliability and the power you need. Many people love custom in the ear hearing aids for discretion. In fact some people demand them even if they aren't really suitable. There is no point in having a hearing aid no one can see if it actually isn't delivering to your needs.
Custom hearing aids also need regular user maintenance in order that they keep on ticking. Don't let that put you off, the maintenance is simple enough, but be aware that you need to do it. Otherwise you could be looking at reliability problems.
Choosing the right hearing healthcare professional
Your success with hearing aids will also depend on the support and care of a good hearing healthcare professional. Hearing aids aren't like glasses, you don't just put them on and the work. You will need the assistance of a skilled professional to get the best out of your hearing aids. There may well be fine tuning of the hearing aids to be undertaken, they will also need to be maintained over the years. The right professional can make the experience a better one for you.
Your success with hearing aids
Be realistic about what they can do
Hearing devices help to enhance your residual hearing, but they cannot restore your hearing or give you hearing super powers. So you need to be realistic about what the devices can do for you and use as many coping strategies as you need to get on better. If you fully understand the extent of your hearing loss and the limitations of the hearing aids you have chosen. You will not have unrealistic expectations about what they can do for you. Trust your hearing professional to evaluate your hearing and help you choose the right hearing aid and accessory to suit your needs and your budget.
Be prepared to commit
This experience is a long term one and there is a learning curve. You didn't learn to cycle a bike on the first try. Make the effort to learn how to use your hearing aid in order that it delivers the best experience for you. You will also need to wear it, do not just put it on when you like, or when you think you need help. Wear it for a certain length of time every day, about eight to 10 hours on average.
Getting the best from hearing aids is a process that involves not just your ears but also your brain. Your mind needs time to get used to the new amplified sounds around you. Make sure you go to your follow-up appointments, and make sure that you clarify any doubts you have with your hearing professional. He or she will make the necessary adjustments to the device.
LOOK AFTER YOUR HEARING AID
Take good care of your hearing aid following the daily maintenance routine. For example with custom hearing aids, if you are prone to wax build-up in your ears, be sure to check that the wax guard is cleaned and not blocked by the wax. Don't wear your hearing aid in the shower unless of course it is designed to be worn there. Looking after your hearing aid will extend it's life and deliver better benefit to you.
If you have any questions about what we have discussed here, or you would like a hearing test, give us a call.
Speak To Us If You Are Looking For any information on hearing aids, hearing loss or Relief From Your Tinnitus in Edinburgh

What Our Patients Say
Rated 5 out of /5 based on over 40 customer reviews
Hearing Aids
Hearing aids supplied and fitted to patient's individual hearing loss
Extremely Professional
This practice and all staff within are extremely professional. Katie will put you at ease the minute you sit in the chair. I have used this practice on numerous occations and came away extremely satified with the treatment i received. If you suffering with ear wax problems try them!! I guarentee you won`t be disappointed. You never know, you may even get a cuddle from POPPY!!!!!
Gordon Tyers
Hearing Aids
Hearing aids supplied and fitted to patient's individual hearing loss
Comprehensive and Meticulous
I am an experienced hearing aid user who recently attended Edinburgh Hearing Aid Practice for assessment. The latter was the most comprehensive I have experienced to date. Audiologist Katie was meticulous in arriving at the best solution for me. She has a positive and sympathetic approach which is so important in this sensitive area.
Philip Michaelson
Hearing Aids
Hearing aids supplied and fitted to patient's individual hearing loss
Friendly and Professional
My appointment with Katie was informative, professional and relaxed. She immediately put me at ease regarding the procedure I was about to have and advised me on the best earplugs to protect my hearing whilst playing loud music. I cannot recommend Edinburgh Hearing Practice enough. Receiving a friendly welcome from reception and a professional consultation made the whole experience worthwhile.
Greg Sivills
Hearing Aids
Hearing aids supplied and fitted to patient's individual hearing loss