28th April 2015
Some Important Headline
Hearing Aids in Edinburgh Fall Into Two Categories
The most important part of any hearing instrument is the technology inside. The more sophisticated the technology the more precise and realistic the listening experience.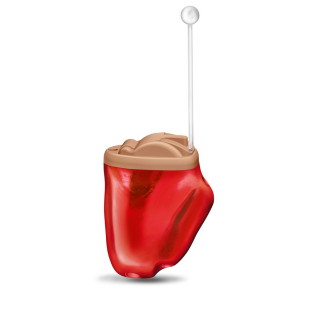 Until now, the majority of hearing instruments that were available used either analogue or digital technology to process sound. Nano technology has led to the very latest advances in hearing instrument technology with the introduction of state-of-the-art hearing instruments with nanotechnology.
Everyone's hearing difficulties are individual and different. The choice of hearing instruments available in particular through private hearing care professionals, is comprehensive enough the hearing healthcare needs of everyone. Hearing aids work on the principle of amplifying external sounds and delivering them to the ear so they can be transferred to the brain. However, not all hearing aids are the same and they differ enormously in their technology and features.
The two basic categories of hearing instruments are analogue and digital. A simple way to understand the qualities of these different technologies is to compare them with personal music players. Analogue hearing instruments are from the same era as cassette tape players and old radios.
Digital instruments are from today's generation of CDs and MP3 players. Digital technology allows hearing aids to be delivered with refined individual adjustments and programming that can be customised to individual hearing losses. Because they are in essence a computer dedicated to sound they can also automatically respond to changing sound conditions.
Analogue Hearing Instruments
This is the oldest, simplest and least expensive hearing instrument technology available. Analogue hearing instruments amplify sounds, both speech and noise. Quiet sounds are amplified until they are loud enough to be heard, but loud sounds that are already loud are given less amplification, so you're protected against uncomfortably loud sound levels.
Many of the advanced features which are offered in digital instruments are not available in analogue instruments. Most analogue hearing aid technology has been phased out and they are exceedingly hard to acquire. However, some manufacturers still provide them on back order.
Digital Hearing Instruments
With the advent of digital sound quality, people with hearing loss were able to experience significantly better sound quality. Digital hearing aids are in essence mini computers. They allow sound to be amplified at the specific frequencies where the hearing loss has occurred. This enables us to customise the hearing instrument to your unique needs, resulting in a more realistic and natural hearing experience.
Modern digital hearing instruments are also available with wireless technology. These instruments are capable of steaming sound from your TV, radio, MP3 player, computer and even your mobile phone directly to your hearing instrument. Most are also self learning and they gradually and automatically learn your volume control preferences.
Nanotechnology
With the advent of nanotechnology hearing aids have become smaller and more powerful. Manufacturers are able to pack more processing power and sound output into increasingly smaller hearing aids. These advances aligned with advances in computer chip power and battery power are allowing us to deliver a more natural and normal sense of hearing to people with hearing loss for the first time. You can take a look at the top hearing aid manufacturers in the world here.
Speak To Us About Hearing Technology

What Our Patients Say
Rated 5 out of /5 based on over 40 customer reviews
Hearing Aids
Hearing aids supplied and fitted to patient's individual hearing loss
Extremely Professional
This practice and all staff within are extremely professional. Katie will put you at ease the minute you sit in the chair. I have used this practice on numerous occations and came away extremely satified with the treatment i received. If you suffering with ear wax problems try them!! I guarentee you won`t be disappointed. You never know, you may even get a cuddle from POPPY!!!!!
Gordon Tyers
Hearing Aids
Hearing aids supplied and fitted to patient's individual hearing loss
Comprehensive and Meticulous
I am an experienced hearing aid user who recently attended Edinburgh Hearing Aid Practice for assessment. The latter was the most comprehensive I have experienced to date. Audiologist Katie was meticulous in arriving at the best solution for me. She has a positive and sympathetic approach which is so important in this sensitive area.
Philip Michaelson
Hearing Aids
Hearing aids supplied and fitted to patient's individual hearing loss
Friendly and Professional
My appointment with Katie was informative, professional and relaxed. She immediately put me at ease regarding the procedure I was about to have and advised me on the best earplugs to protect my hearing whilst playing loud music. I cannot recommend Edinburgh Hearing Practice enough. Receiving a friendly welcome from reception and a professional consultation made the whole experience worthwhile.
Greg Sivills
Hearing Aids
Hearing aids supplied and fitted to patient's individual hearing loss