13th September 2015
Hearing Aids, What is The Cost of Not Getting Them?
The Cost of Doing Nothing May Be More Than Buying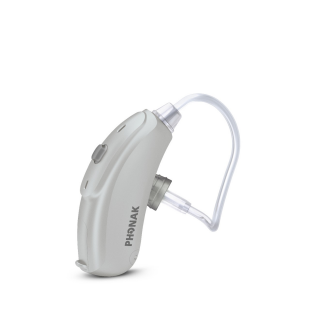 The cost of purchasing hearing aids is something a lot of users worry about. Hearing aids seem expensive if looked at purely as electronic devices. When looking at a hearing aid price it is easy to focus on the number, but you may not think about the value of the benefits that the devices will deliver.
There is another cost that you should also consider. The cost of NOT buying hearing aids. The costs of not getting hearing aids aren't often something that you will think about. While they aren't quite as easy to quantify, they can be significant.
The Effects of Un-treated Hearing Loss
Un-treated hearing loss has been linked to a series of different health problems including neuro cognitive disorders like dementia and problems caused by isolation and depression. It appears that un-treated hearing loss can make your brain less sharp. We think that because people with hearing loss often experience isolation and feel cut off from family and friends, they engage in less brain-stimulating interaction. This can result in forgetfulness, a decreased ability to maintain focus, and decreased problem-solving ability, eventually it also leads to personality changes and depression.
The Cost of falls
Poor balance and an increased likelihood of falls can actually be another cost of not getting hearing aids. Your ears, the ability to hear and your balance are closely linked. There is some evidence that hearing aids can in fact help to prevent falls, particularly for older adults. Studies by the National Health and Nutritional Examination Survey database show that for each 10dB of hearing loss, individuals have a 1.4 times increased risk of falling. A recent study showed that older people with hearing loss who wore hearing aids had better balance. That reduces the likliehood of falls.
The Cost of Tinnitus
The highly common and very irritating sound of buzzing, whistling or ringing in the ears is tinnitus. Tinnitus is linked to insomnia and stress, it conspires against you by making your life less pleasant and enjoyable. You guessed it, in most cases, tinnitus is linked to un-treated hearing loss. Hearing aids can help to control tinnitus, many modern digital hearing aids have tinnitus-specific features.
The cost of not getting a hearing aid can be higher than you think. The benefits delivered by well fitted hearing aids always outweighs the cost. Leading a better, happier and more enjoyable life connected to the people you love has to be priceless.
Speak To Us If You Are Looking Hearing Aids or a Hearing Test in Edinburgh

What Our Patients Say
Rated 5 out of /5 based on over 40 customer reviews
Hearing Aids
Hearing aids supplied and fitted to patient's individual hearing loss
Extremely Professional
This practice and all staff within are extremely professional. Katie will put you at ease the minute you sit in the chair. I have used this practice on numerous occations and came away extremely satified with the treatment i received. If you suffering with ear wax problems try them!! I guarentee you won`t be disappointed. You never know, you may even get a cuddle from POPPY!!!!!
Gordon Tyers
Hearing Aids
Hearing aids supplied and fitted to patient's individual hearing loss
Comprehensive and Meticulous
I am an experienced hearing aid user who recently attended Edinburgh Hearing Aid Practice for assessment. The latter was the most comprehensive I have experienced to date. Audiologist Katie was meticulous in arriving at the best solution for me. She has a positive and sympathetic approach which is so important in this sensitive area.
Philip Michaelson
Hearing Aids
Hearing aids supplied and fitted to patient's individual hearing loss
Friendly and Professional
My appointment with Katie was informative, professional and relaxed. She immediately put me at ease regarding the procedure I was about to have and advised me on the best earplugs to protect my hearing whilst playing loud music. I cannot recommend Edinburgh Hearing Practice enough. Receiving a friendly welcome from reception and a professional consultation made the whole experience worthwhile.
Greg Sivills
Hearing Aids
Hearing aids supplied and fitted to patient's individual hearing loss