22nd July 2015
What Men Need To Know About Hearing Health
What You Need to Know About Hearing Health For Men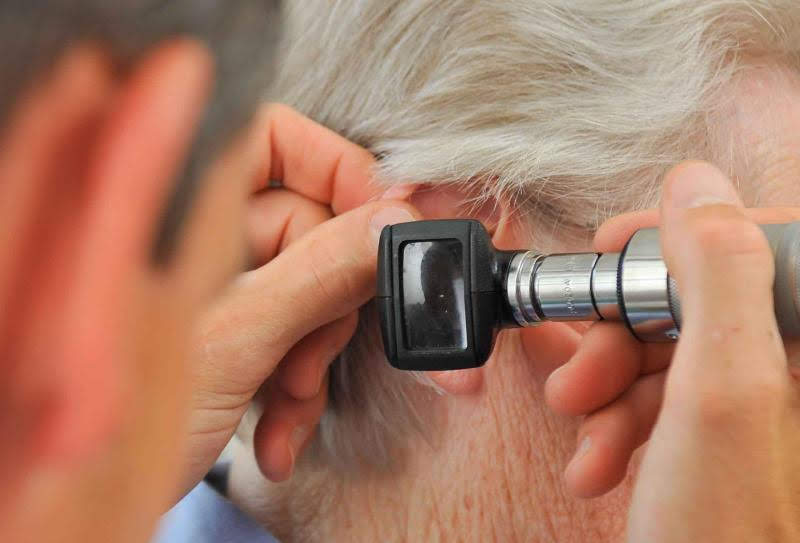 Hearing health issues and hearing loss actually affect men and women differently. Hearing loss is more common in men than in women. Our understanding of this is limited, although many put it down to more exposure to noise and the typical male's attitude to healthy living.
With this in mind, there are a couple of things that you need to know. Because hearing loss is important to understand, it shouldn't be ignored. Most normal hearing loss is not curable, so once your hearing is gone, it is gone. Hearing loss at present can't be cured, it can only be treated. That may change in the future, but it is a long off future.
Hearing Loss, Depression & Cognitive Decline
It has been proven that hearing loss can increase the risk for depression in adults, especially those between the ages of 18 to 69. it is also becoming more obvious through more and more medical studies that there is a strong link between untreated hearing loss and cognitive decline. The studies appear to reveal that there is a strong link between untreated hearing loss and Dementia and other cognitive problems.
Pain Relievers Can Increase The Risk Of Hearing Loss
A recent study also seems to show that the use of pain relievers, aspirin, NSAIDs or acetaminophen can increase the risk of hearing loss for men in particular. You can see the study here. Younger men are at a greater risk of hearing loss than older men due to pain relievers and other medications.
Loss in Earnings
According to the Better Hearing Institute, an american advocacy and study group, untreated hearing loss can result in decreased earnings. They undertook a study that showed that people with untreated hearing loss lose as much as $30,000 in annual income. The amount of income loss was dependent on the degree of hearing loss. It also showed that those who use hearing aids, reduced the risk of income loss by 90 to 100 percent for mild hearing loss and 65 to 77 percent with severe to moderate hearing loss.
Your Diet May Help Protect You
Interestingly enough though, your diet may actually help protect you somewhat from hearing loss. The better your diet, the better your hearing is likely to be - even if you've been exposed to loud noise. That's the conclusion of a recent University of Florida study, which compared 2366 people who were given a questionnaire about their eating habits and then a four-part hearing test.
The higher a participant scored on the Healthy Eating Index, the better his or her auditory function. However, healthy eating cannot reverse pre-existing hearing problems People who ate well but were exposed to a high level of noise in their daily lives heard about as well as those who ate poorly but were exposed to less noise, the study showed.
So while healthy eating cannot reverse pre-existing hearing loss, it can play a role in preventing future hearing problems. We have known for a long time that our hearing is linked to our general health. Our auditory system is linked to our cardiovascular, neural and metabolic health, and if we are not healthy in general, it will have an effect on our hearing.
The following ingredients may well have a beneficial if not protective effect on your hearing. So when you are planning your meal schedule, consider these ingredients and foods.
Omega 3 Fats, Vitamin D & Hearing Loss Prevention
The high levels of omega 3 fats and Vitamin D generally found in fish can have highly positive effects on hearing loss. Omega 3 and vitamin D can be found in high levels in fish such as salmon, tuna, trout or sardines. Studies have shown that adults who ate fish twice a week had a 42% lower chance of facing age-related hearing loss than non-fish eaters. The main reason, researchers claim, is that Omega 3 fats strengthen the blood vessels in our ear's sensory system. It appears that fish is your ear's friend, it is also great for muscle retention and cognitive ability, so introducing it to your diet on a regular basis is a no brainer.
Anti-oxidants, Folic Acid & Hearing Loss Prevention
A regular intake of antioxidants can reduce the risk of hearing loss by up to 20%. Antioxidants reduce the number of free radicals that swirl through your body and which can otherwise damage the nerve tissue in your inner ears. Antioxidants can be found in the form of folic acid in spinach, asparagus, beans, broccoli, eggs, liver or nuts, many teas are also packed with anti-oxidants.
Magnesium & Hearing Loss Prevention
Magnesium has been shown to provide additional protection against noise induced hearing loss. Magnesium can be commonly found in bananas, potatoes, artichokes or broccoli.
Zinc & Hearing Loss Prevention
You can increase your inner ear's resistance to age related hearing loss by keeping a healthy dose of Zinc. This can be found in dark chocolate or oysters, among many other foods.
Vitamin C, E & Glutathione & Hearing Loss Prevention
Similar in mechanism of protection to antioxidants, Vitamin C/E can keep free radicals in check and strengthen your overall immune system, thus reducing the risk of ear infections. The source is easy to find: vegetables (e.g. oranges) and fruits (e.g. bell peppers).
Exercise & Hearing Loss Prevention
Exercise can also help protect you from hearing loss, exercise keeps blood flow to all of your organs high. That oxygenated blood will help to keep your inner ear healthy.
These are only some of the things men should be aware of where hearing health is concerned. You also need to practice safe listening methods, get annual hearing tests and monitor other health concerns that could result in hearing loss like diabetes.
There are many of ways to maintain healthy hearing. Protecting your ears from continued hazardous noise exposure and keeping ear infections at bay are certainly fundamental. However, a healthy lifestyle with plenty of exercise and a balanced diet can do its fair share to prevent or delay hearing loss.
Speak To Us If You Are Looking For a Hearing Test in Edinburgh

What Our Patients Say
Rated 5 out of /5 based on over 40 customer reviews
Hearing Aids
Hearing aids supplied and fitted to patient's individual hearing loss
Extremely Professional
This practice and all staff within are extremely professional. Katie will put you at ease the minute you sit in the chair. I have used this practice on numerous occations and came away extremely satified with the treatment i received. If you suffering with ear wax problems try them!! I guarentee you won`t be disappointed. You never know, you may even get a cuddle from POPPY!!!!!
Gordon Tyers
Hearing Aids
Hearing aids supplied and fitted to patient's individual hearing loss
Comprehensive and Meticulous
I am an experienced hearing aid user who recently attended Edinburgh Hearing Aid Practice for assessment. The latter was the most comprehensive I have experienced to date. Audiologist Katie was meticulous in arriving at the best solution for me. She has a positive and sympathetic approach which is so important in this sensitive area.
Philip Michaelson
Hearing Aids
Hearing aids supplied and fitted to patient's individual hearing loss
Friendly and Professional
My appointment with Katie was informative, professional and relaxed. She immediately put me at ease regarding the procedure I was about to have and advised me on the best earplugs to protect my hearing whilst playing loud music. I cannot recommend Edinburgh Hearing Practice enough. Receiving a friendly welcome from reception and a professional consultation made the whole experience worthwhile.
Greg Sivills
Hearing Aids
Hearing aids supplied and fitted to patient's individual hearing loss