19th June 2017
How Your Cheese Toastie Could Help Protect Your Hearing!
Seems strange, but a compound in cheese may actually protect your hearing
We saw a recent article titled "Listen very Caerphilly!" Oh the Pain, I mean Pun. In essence it was a report about D-Methionone and it's possible protective properties for hearing. While it has been known for a while that it helps protect from damage in animals, a new study in the US should make it clear if it works in humans as well. In fairness though, it's a great reason to eat cheese toasties.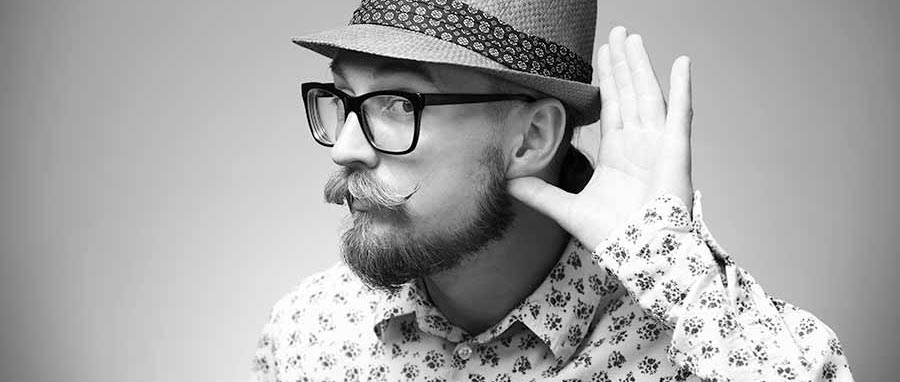 Scientists have known for a while that in animals, D-methionine has been found to help protect against and even reverse damage to nerve cells in the ear. They believe that the chemical compound could prevent or cure deafness caused by exposure to loud noise in humans.
It is to be tested on 600 human volunteers in the US, taken from the US army. The study will find out if the compound, which is also found in yoghurt, protects the soldiers from permanent hearing damage caused by the noise of gunfire.
Exposure to loud sounds can damage the hair cells in the cochlea which are responsible for passing the sound information to the brain centres. The theory that the scientists are working on is that the noise triggers the release of damaging free radicals in the cochlea. These chemicals can be neutralised by D-methionine.
The animal research has shown that the chemical can even reverse hearing loss if given within seven hours of exposure to loud noise. There are currently no drugs available that can achieve the same effect. In the army trial some recruits will take the compound in a drink after their weapons training, and others will take a placebo.
All will have their hearing tested several days later. Doctors carrying out the clinical trial said: 'We have documented in animal studies that administration of D-methionine can reduce or prevent noise-induced hearing loss. We now need to determine if it has similar efficacy in humans.' Hold of on the cheese toasties though, you would have to be eating a lot of them to gain the benefit. The quantity of D-methionine given to soldiers is the same as would be found in 5lbs (2.3kg) of cheese.
If you have any questions about hearing loss, hearing care or hearing aids in Edinburgh or Gullane, don't hesitate to give us a call or book an appointment online.

What Our Patients Say
Rated 5 out of /5 based on 3 customer reviews
Hearing Aids
Hearing aids supplied and fitted to patient's individual hearing loss
Extremely Professional
This practice and all staff within are extremely professional. Katie will put you at ease the minute you sit in the chair. I have used this practice on numerous occations and came away extremely satified with the treatment i received. If you suffering with ear wax problems try them!! I guarentee you won`t be disappointed. You never know, you may even get a cuddle from POPPY!!!!!
Gordon Tyers
Hearing Aids
Hearing aids supplied and fitted to patient's individual hearing loss
Comprehensive and Meticulous
I am an experienced hearing aid user who recently attended Edinburgh Hearing Aid Practice for assessment. The latter was the most comprehensive I have experienced to date. Audiologist Katie was meticulous in arriving at the best solution for me. She has a positive and sympathetic approach which is so important in this sensitive area.
Philip Michaelson
Hearing Aids
Hearing aids supplied and fitted to patient's individual hearing loss
Friendly and Professional
My appointment with Katie was informative, professional and relaxed. She immediately put me at ease regarding the procedure I was about to have and advised me on the best earplugs to protect my hearing whilst playing loud music. I cannot recommend Edinburgh Hearing Practice enough. Receiving a friendly welcome from reception and a professional consultation made the whole experience worthwhile.
Greg Sivills
Hearing Aids
Hearing aids supplied and fitted to patient's individual hearing loss