Karen Hardy
Karen Hardy Dancer & Strictly Come Dancing Champion with cricketer Mark Ramprakash in 2006 and British, European and World Champion Latin American Dancer had lost 70% of her hearing by the age of 18 and was fitted with Lyric – the invisible hearing aid in 2012.
Born and raised in Bournemouth, Karen started her dancing career at the age of five.
But aged just 9 years old, Karen was diagnosed with an aggressive disease called mastoid cholesteatoma.
Mastoid cholesteatoma is a growth in the middle ear, which causes dizziness, hearing loss and facial paralysis. At its most severe, it can be fatal. Karen had suffered from ear infections from the age of six, but the cholesteatoma, when it was diagnosed, came as a shock to her. "We were having dinner one evening when blood started pouring from my left ear". She was rushed to hospital and had a series of operations.
By 18, Karen had lost 70 per cent of the hearing in her left ear and although in remission was still in pain. But when doctors told her she wouldn't be able to dance, as the disease would affect her balance Karen decided to prove them wrong as dancing was an escape. "On the dance floor I dreamed that I could hear. I could run away from the pain."
Karen turned professional aged 24 and by the time she retired from the competitive world of dance in 1999 she was undefeated United Kingdom, International, British National, World Masters, Open Italian, Yankie Classic, London Open, Osaka World Trophy Champions of Latin American Dance (together with dance partner Bryan Watson).
In 2005 Karen was invited to be a dancer on the BBC hit series Strictly Come Dancing where she won the competition with cricketer Mark Ramprakash (series 4) in 2006.
But the condition affected other areas of her life too not only did she find it difficult taking part in interviews in her personal life she couldn't swim because of the pressure the water would put on her ear, and had to tilt her head in the shower to avoid getting it wet and risking infection.
However in 2012 Karen was fitted with a new hearing device called Lyric labelled 'the contact lens for the ear' it fits invisibly deep inside her ear canal and is worn 24 hours a day for up to 3 months at a time "I was in disbelief. They gave me my hearing back!." The device has changed Karen's life and she can even wear them at night when sleeping so she can hear her little boy in the other room if he wakes in the night.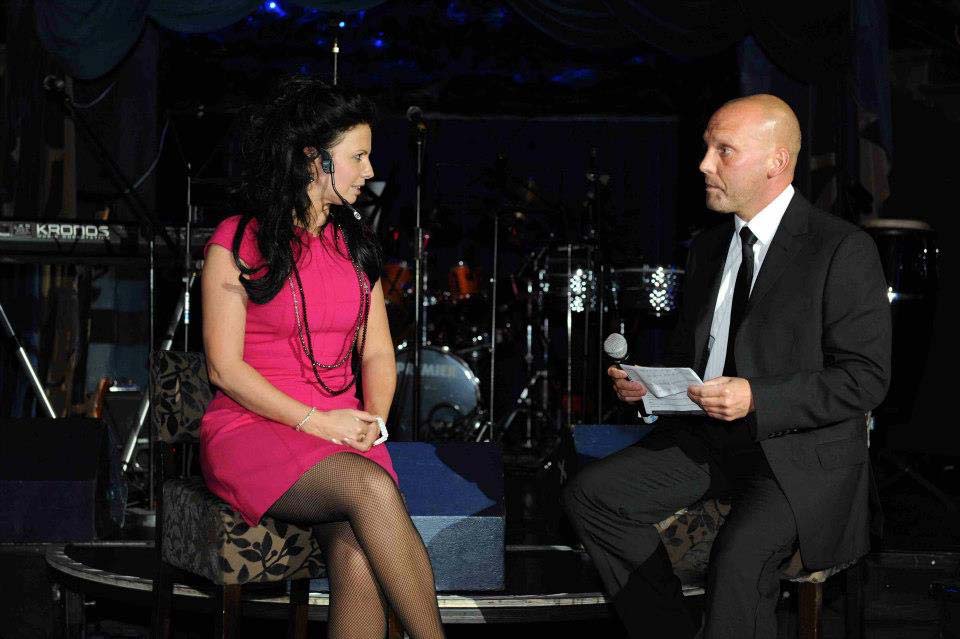 Martin and Karen Hardy discuss the challenges of living with Hearing Loss at a Hearing convention in London
Rated 5 out of /5 based on over 40 customer reviews
Hearing Aids
Hearing aids supplied and fitted to patient's individual hearing loss
"Thank you so much for restoring my hearing, I only wish I had come to you first! Amazing service, you really care and went over and above to fix the issue. Highly recommended and I will definitely come to you first next time!"

Fiona McGowan

Hearing Aids

Hearing aids supplied and fitted to patient's individual hearing loss

"I am an experienced hearing aid user who recently attended Edinburgh Hearing Aid Practice for assessment. The latter was the most comprehensive I have experienced to date. Audiologist Katie was meticulous in arriving at the best solution for me. She has a positive and sympathetic approach which is so important in this sensitive area."

Phillip Michaelson

Hearing Aids

Hearing aids supplied and fitted to patient's individual hearing loss

"after reading which consumer report they recommended independents and I chose Edinburgh hearing practice and I'm glad I did. Katie and Martin are excellent in checking your hearing and advising on the best aid suited to you. After sales service is second to none and I have no hesitation in recommending them."

Robert Crombie

Hearing Aids

Hearing aids supplied and fitted to patient's individual hearing loss