2nd February 2016
Some Important Headline
Lyric is no longer available at Edinburgh Hearing
Interested in the Phonak lyric invisible hearing aid cost?
Then why don't you trial the Lyric in Edinburgh for a month with no deposit and no obligation?
In conjunction with the manufacturer, we are offering the Phonak Lyric hearing aid in Edinburgh for the first month with no deposit and absolutely no obligation to continue with the subscription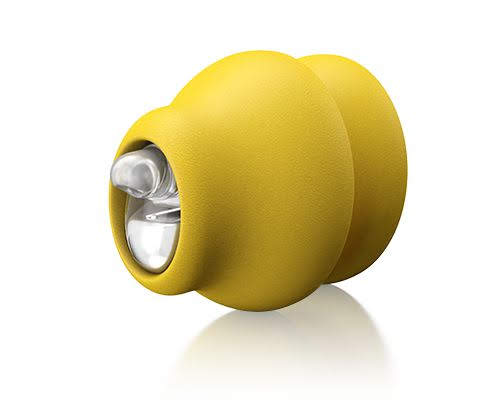 The Lyric Subscription, A New Way To Pay For Hearing Aids
The Lyric, the truly invisible hearing aid is offered under a totally new payment concept for hearing aids. It is supplied on a monthly subscription basis with a new device being fitted at regular intervals by your hearing healthcare professional. So you can be sure that you are always wearing the most up to date Lyric hearing aid technology. No battery changes, no insertion or removal, you can just get on with your life.
No Deposit, No Obligation
We will give you the opportunity to see if the Lyric hearing aid is for you during the first month of the subscription with absolutely no deposit, no money paid up front. Even better, you are under no obligation to continue with the subscription at the end of the thirty days and we will take the Lyric back without charging you. If the Lyric truly isn't for you, give it back with absolutely no questions.
See if the Lyric hearing aid is right for you at Edinburgh Hearing Practice with no risk.
Book Your Lyric Trial Now
A Truly Invisible Hearing Aid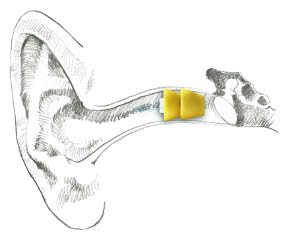 The insertion point of the Phonak Lyric hearing aid makes it 100% invisible! Lyric sits completely in the ear canal and is the most cosmetic hearing aid on the market. The device is also completely effortless, you can wear Lyric during all of your daily activities, including showering, exercising and sleeping without any worries.
There is no daily insertion or removal of the device. Absolutely no battery changes or maintenance by you is needed, which leaves you free toto stop worrying about your hearing aids and get on with enjoying your life.
Lyric offers truly fantastic sound quality, the device uses the natural properties of your outer ear to improve localisation of sound, feedback and occlusion. Unlike any other hearing aid, Lyric can be worn continuously for months at a time. You will have no daily reminder of your hearing loss and people who currently wear Lyric say that they no longer feel like they wear a hearing aid.
If you think that the Lyric might not be for you, you should take a look at the other hearing aid brands available in Edinburgh.
See If The Lyric Is For You, call 0131 629 1819 or book an appointment online now

What Our Patients Say
Rated 5 out of /5 based on 3 customer reviews
Hearing Aids
Hearing aids supplied and fitted to patient's individual hearing loss
Extremely Professional
This practice and all staff within are extremely professional. Katie will put you at ease the minute you sit in the chair. I have used this practice on numerous occations and came away extremely satified with the treatment i received. If you suffering with ear wax problems try them!! I guarentee you won`t be disappointed. You never know, you may even get a cuddle from POPPY!!!!!
Gordon Tyers
Hearing Aids
Hearing aids supplied and fitted to patient's individual hearing loss
Comprehensive and Meticulous
I am an experienced hearing aid user who recently attended Edinburgh Hearing Aid Practice for assessment. The latter was the most comprehensive I have experienced to date. Audiologist Katie was meticulous in arriving at the best solution for me. She has a positive and sympathetic approach which is so important in this sensitive area.
Philip Michaelson
Hearing Aids
Hearing aids supplied and fitted to patient's individual hearing loss
Friendly and Professional
My appointment with Katie was informative, professional and relaxed. She immediately put me at ease regarding the procedure I was about to have and advised me on the best earplugs to protect my hearing whilst playing loud music. I cannot recommend Edinburgh Hearing Practice enough. Receiving a friendly welcome from reception and a professional consultation made the whole experience worthwhile.
Greg Sivills
Hearing Aids
Hearing aids supplied and fitted to patient's individual hearing loss