8th July 2019
Phonak Lyric, Outstanding Device For Tinnitus Treatment
Lyric works faster and gives better relief
In a recent press release, Phonak discussed the efficacy of their Lyric hearing aid for the management and treatment of tinnitus. It acts faster than other treatment devices to alleviate tinnitus and reduces the impact of tinnitus more than other devices. The difference is caused by the fact that Lyric is worn 24/7, unlike traditional hearing aids. That means that your auditory centres (part of the brain that handles sound) are stimulated constantly. Let's take a look at what Phonak had to say.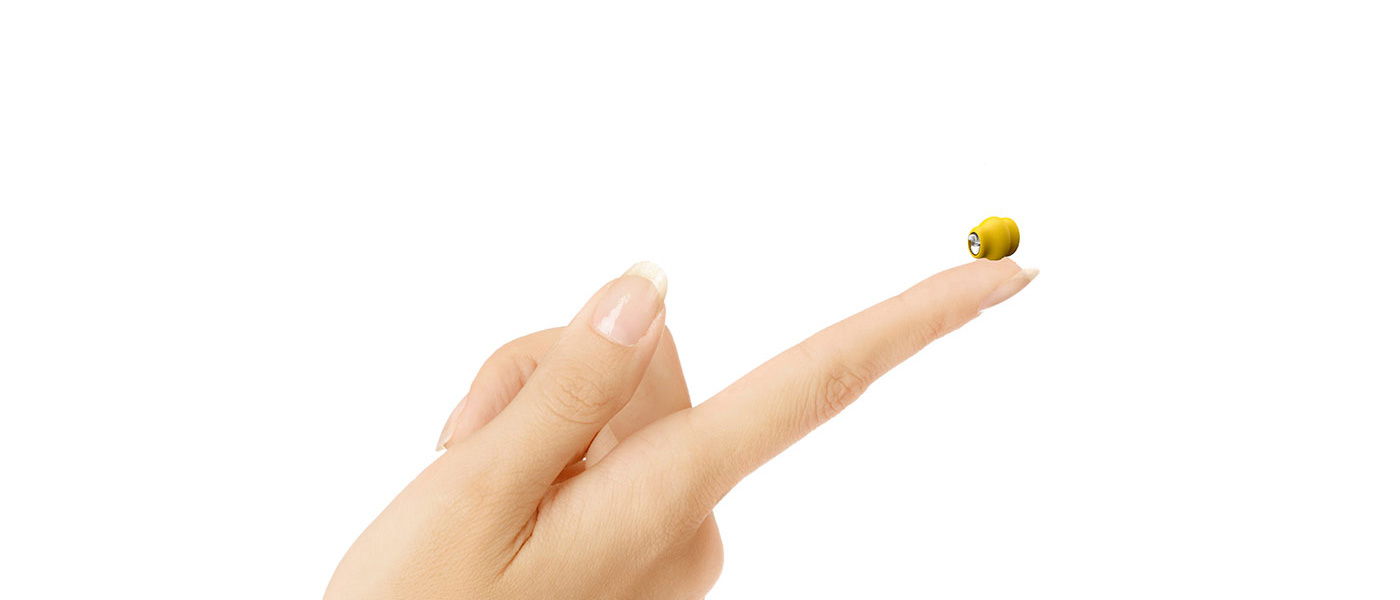 The Research
Phonak said that a 2016 study (1) that compared the efficacy of Lyric to conventional receiver-in-the-canal hearing aids (HA) and the same hearing aids with a sound generator (HA1SG) found that Lyric alleviated tinnitus symptoms faster than the other options. The measurement of symptoms was based on the globally recognised Tinnitus Functional Index (TFI). The TFI is the global standard for measuring the impact of tinnitus.
They said that Lyric improved the reaction to tinnitus delivering at least a 13-point reduction in the TFI score in 82% of the participants. That was higher than the 67 percent of participants who used daily wear hearing aids, and the 79 percent who wore daily wear hearing aids with noise generators.
Phonak said that a separate study (2) examined the long-term benefits of the Lyric hearing aid compared to daily wear hearing aids. The study showed that Lyric provided a greater reduction in tinnitus severity after one month compared to the daily wear group which was both clinically and statistically significant. That was much more rapid than the people with daily wear hearing aids.
It took three months for users with the daily wear hearing aids to show a clinically significant reduction in TFI scores. The Lyric group also displayed a greater reduction in sleep disturbance, indicating Lyric can improve sleep quality for people with tinnitus. The continuous stimulation of the auditory system appears to mean both quicker and more in-depth relief of tinnitus.
Phonak Lyric: A Unique Device
Lyric is a unique hearing aid, it is the only hearing aid on the market designed to be worn 24 hours a day for months at a time. It is a completely invisible hearing aid as it is worn deep in the ear canal. Phonak say "Its unique ability to provide 24/7 consistent amplification has been proven to relieve tinnitus faster and improve sleep quality by a greater degree than when compared to a daily wear hearing aids."
24/7 For Months
Lyric is an extended-wear, deep fit hearing aid (EWHA). It is placed deep in your ear canal in .ur practice. It is a tiny device and the outer layer of soft foam material easily adapts to the contours of your ear canal. The Lyric is engineered to withstand the challenging conditions within the ear canal for months. We would normally change the Lyric every three months
If you have any questions about Lyric hearing aids in Edinburgh, are looking for a hearing test, or are interested in ear wax removal, give us a call on 0131 629 1819 or contact us online now.

1. Henry J et al, 2016 ,Randomized Controlled Trial: Extended-Wear vs. Conventional vs. Combination Hearing
Devices for Tinnitus, JAm Acad Audiol 00:1-16
2. D,Power et al, Lyric an effective option for Tinnitus: Investigating the benefits of a hearing aid that can be
worn 24/7 Internal Report Peer reviewed Journal publication expected 2019
What Our Patients Say
Rated 5 out of /5 based on 3 customer reviews
Hearing Aids
Hearing aids supplied and fitted to patient's individual hearing loss
Extremely Professional
This practice and all staff within are extremely professional. Katie will put you at ease the minute you sit in the chair. I have used this practice on numerous occations and came away extremely satified with the treatment i received. If you suffering with ear wax problems try them!! I guarentee you won`t be disappointed. You never know, you may even get a cuddle from POPPY!!!!!
Gordon Tyers
Hearing Aids
Hearing aids supplied and fitted to patient's individual hearing loss
Comprehensive and Meticulous
I am an experienced hearing aid user who recently attended Edinburgh Hearing Aid Practice for assessment. The latter was the most comprehensive I have experienced to date. Audiologist Katie was meticulous in arriving at the best solution for me. She has a positive and sympathetic approach which is so important in this sensitive area.
Philip Michaelson
Hearing Aids
Hearing aids supplied and fitted to patient's individual hearing loss
Friendly and Professional
My appointment with Katie was informative, professional and relaxed. She immediately put me at ease regarding the procedure I was about to have and advised me on the best earplugs to protect my hearing whilst playing loud music. I cannot recommend Edinburgh Hearing Practice enough. Receiving a friendly welcome from reception and a professional consultation made the whole experience worthwhile.
Greg Sivills
Hearing Aids
Hearing aids supplied and fitted to patient's individual hearing loss