23rd August 2020
Phonak Introduces Paradise Hearing Aids
New Chipset, New Features, New Sound, New Connectivity, All New & Even Better
On August 20th Phonak launched their very latest hearing aid range in the UK which they are calling the Paradise. It really is all-new, both outside and inside and it looks like a very worthy successor to their fantastic Marvel range. Let's take a look at what you need to know.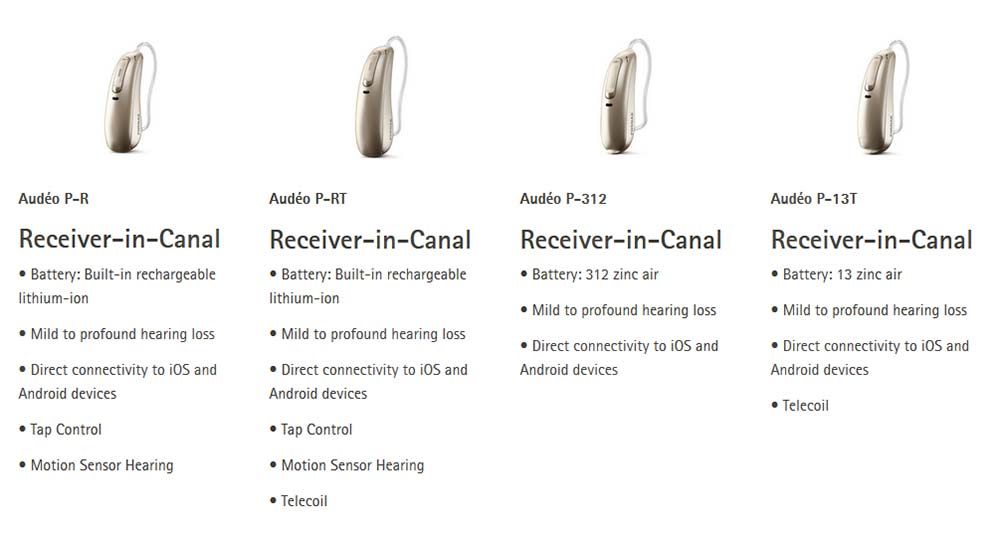 New Inside and Out
The Paradise hearing aids are completely new inside and out. While the exterior changes are merely cosmetic, the internal changes are truly dramatic. They have introduced a new chipset which they call PRISM (Processing Real-time Intelligent Sound Management). They say that the new chipset allows a host of newly developed hardware and software features to help you rediscover the wonders of sound from the moment they are fit. They have also for the first time added a motion sensor within their hearing aids to power two brand new features.
Motion Hearing
While the new processor delivers crisp, natural sound in any environment, in quiet situations, soft voices over distance are enhanced by a brand new speech enhancer feature. The motion sensor powers their new Motion Sensor Hearing feature which allows the hearing aids to detect when you are moving while having a conversation. It will automatically adjust the directional microphones to focus on the direction of speech.
Tap Control
The new motion sensor is also responsible for their new Tap Control feature which allows users to activate popular voice assistants, answer or reject calls, or even pause or resume audio streaming by simply tapping on their ear.
Increased Connectivity
Two simultaneous Bluetooth connections are now possible, allowing you to easily switch streamed audio from one device to another across virtually any smart device or operating system. That means simply switching between calls on different mobile phones or switching between streamed audio on your mobile phone and tablet easily. No more unpairing and pairing.
Four New Hearing Aids
The Audeo Paradise range is made up of four Audeo hearing aids, two rechargeable hearing aids and two traditionally powered hearing aids. It is important to note that only the rechargeable devices have the new motion sensor feature and also the tap control which we will talk about later. The new PRISM chip also allows the speakers in the Audeo range to be a little bit more powerful meaning they will cover more hearing losses than ever.
If you have any questions about Paradise hearing aids from Phonak in Edinburgh, are looking for a hearing test, or are interested in ear wax removal, give us a call on 0131 629 1819 or contact us online now.

What Our Patients Say
Rated 5 out of /5 based on 3 customer reviews
Hearing Aids
Hearing aids supplied and fitted to patient's individual hearing loss
Extremely Professional
This practice and all staff within are extremely professional. Katie will put you at ease the minute you sit in the chair. I have used this practice on numerous occations and came away extremely satified with the treatment i received. If you suffering with ear wax problems try them!! I guarentee you won`t be disappointed. You never know, you may even get a cuddle from POPPY!!!!!
Gordon Tyers
Hearing Aids
Hearing aids supplied and fitted to patient's individual hearing loss
Comprehensive and Meticulous
I am an experienced hearing aid user who recently attended Edinburgh Hearing Aid Practice for assessment. The latter was the most comprehensive I have experienced to date. Audiologist Katie was meticulous in arriving at the best solution for me. She has a positive and sympathetic approach which is so important in this sensitive area.
Philip Michaelson
Hearing Aids
Hearing aids supplied and fitted to patient's individual hearing loss
Friendly and Professional
My appointment with Katie was informative, professional and relaxed. She immediately put me at ease regarding the procedure I was about to have and advised me on the best earplugs to protect my hearing whilst playing loud music. I cannot recommend Edinburgh Hearing Practice enough. Receiving a friendly welcome from reception and a professional consultation made the whole experience worthwhile.
Greg Sivills
Hearing Aids
Hearing aids supplied and fitted to patient's individual hearing loss