29th Nov 2017
NICE Warns Ear Syringing Dangerous
Ear Syringing Dangerous and Doesn't Work
The National Institute for Health and Care Excellence (NICE) has released new directions on the ear wax removal method of ear syringing. They have advised that ear syringing in the traditional manner, (using a large syringe to pump water into the ear), is potentially harmful and should no longer be used.
Discredited Method of Ear Cleaning
It has been known for many years that ear syringing was a discredited method of ear cleaning so it is good that NICE has produced guidance on it. In fact, we have spoken here in the past about a paper that was published in the British Medical Journal in relation to ear syringing.
The paper detailed that there were significant problems associated with ear syringing on a regular basis. The problems were detailed as;
failure of wax removal 29%
otitis media (mid-ear infection) 17%
perforation of the eardrum 15%
and trauma to the external auditory meatus (ear canal) 11%
NICE recommends that all medical practitioners should instead use ear irrigation which uses an irrigation machine that introduces water under controlled pressure or micro-suction using a low-pressure suction machine.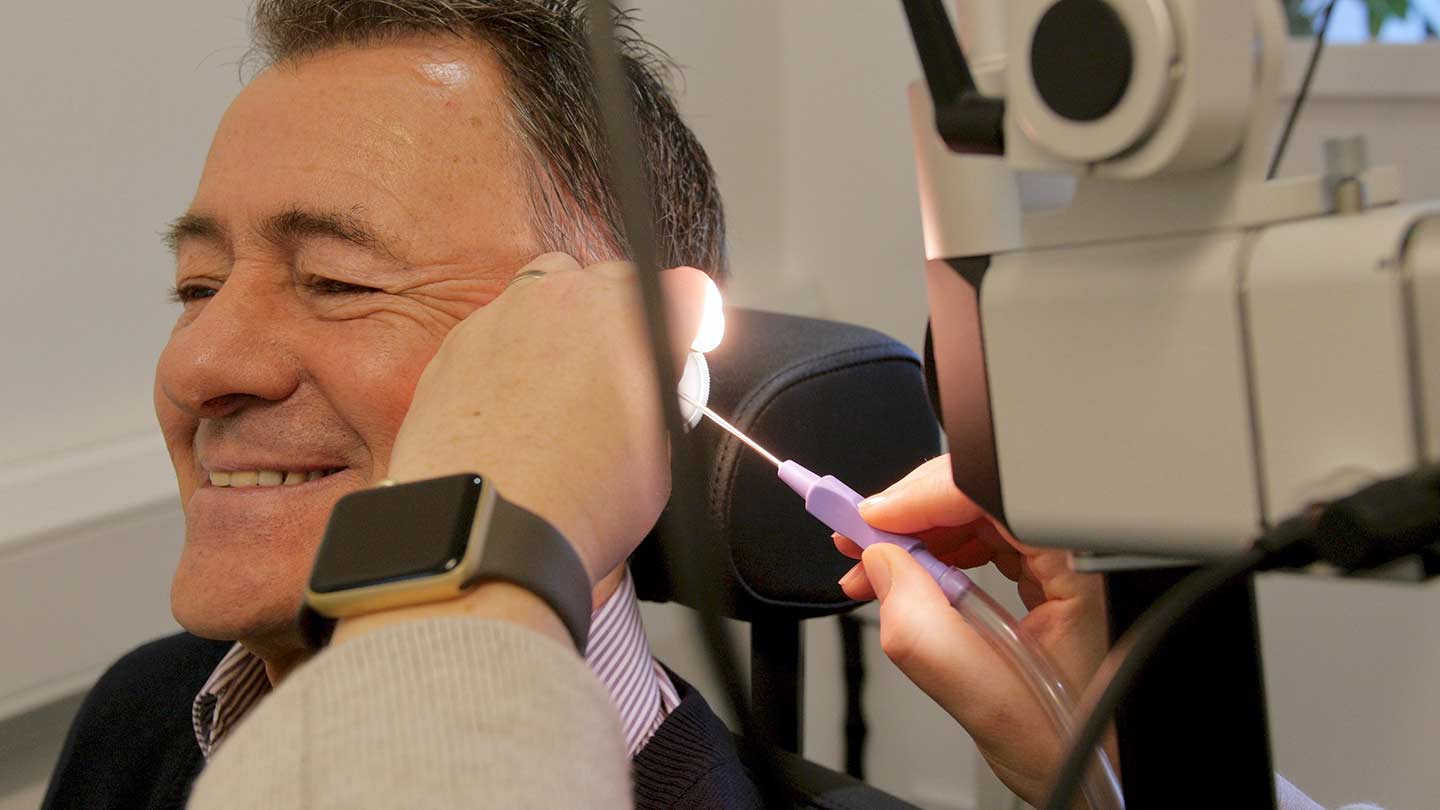 Micro-Suction Ear Wax Removal
We provide ear cleaning services in all of our hearing aid centres using the micro-suction ear wax removal method. If you think that you need ear wax removal, give us a call or book an appointment online now.

What Our Patients Say
Rated 5 out of /5 based on 3 customer reviews
Hearing Aids
Hearing aids supplied and fitted to patient's individual hearing loss
Extremely Professional
This practice and all staff within are extremely professional. Katie will put you at ease the minute you sit in the chair. I have used this practice on numerous occations and came away extremely satified with the treatment i received. If you suffering with ear wax problems try them!! I guarentee you won`t be disappointed. You never know, you may even get a cuddle from POPPY!!!!!
Gordon Tyers
Hearing Aids
Hearing aids supplied and fitted to patient's individual hearing loss
Comprehensive and Meticulous
I am an experienced hearing aid user who recently attended Edinburgh Hearing Aid Practice for assessment. The latter was the most comprehensive I have experienced to date. Audiologist Katie was meticulous in arriving at the best solution for me. She has a positive and sympathetic approach which is so important in this sensitive area.
Philip Michaelson
Hearing Aids
Hearing aids supplied and fitted to patient's individual hearing loss
Friendly and Professional
My appointment with Katie was informative, professional and relaxed. She immediately put me at ease regarding the procedure I was about to have and advised me on the best earplugs to protect my hearing whilst playing loud music. I cannot recommend Edinburgh Hearing Practice enough. Receiving a friendly welcome from reception and a professional consultation made the whole experience worthwhile.
Greg Sivills
Hearing Aids
Hearing aids supplied and fitted to patient's individual hearing loss