The Latest and Best Oticon Hearing Aids
Innovation and discretion in hearing aids
Oticon is a premium hearing aid brand with a long history of providing outstanding hearing devices. If you are looking for Oticon hearing devices backed up with outstanding care and service, then you have come to the right place
Contact Us
Hearing Solutions Focused on The Brain

Outstanding Unique Brain Focused Solutions
Oticon Hearing Aids
OPN models
Inium models
Alta2 models
Nera2 models
Ria2 models
Hearing Aids with a Focus
on Brain Hearing
Oticon are a Danish hearing device manufacturer, who are one of the top 3 hearing aid brands in the world. Their UK head office is in Hamilton which means that their production and repair facilities are based close by. Oticon also owns the retailer Hidden Hearing so if you visit this retailer you are most likely going to be offered a hearing aid manufactured by Oticon even though it might not carry the Oticon brand.
Oticon were the first Danish manufacturer to have a hearing aid on the market when they produced the Oticon TA in 1947, although they have been in business for over a century. They are also one of the main suppliers of hearing instruments to the NHS. Oticon currently have some of the most advanced hearing aids available on the market today. Their focus is on hwo the brain hears and they design their products with that clearly in mind. They have coined the phrase Brain Hearing for their focus. Their latest hearing device the Oticon Opn platform has been exceptionally well received.
New Oticon Opn, A Dramatic Innovation
Oticon Opn
Oticon's Latest Most Advanced Premium Solution
Last year Oticon introduced the first ever internet enabled hearing aids, so small they are practically invisible. The internet-enabled Oticon Opn came with a number of additional features and it can connect to devices via the internet and Bluetooth. The hearing aids sync directly to your iPhone so you can make phone calls and listen to music without any headphones.
Anything that is Bluetooth enabled you can connect them to. This means that the hearing aids can also be connected to things like doorbells, appliances, or even baby monitors. Then when the doorbell rings, for example, you will get a small 'ring' in your ear to let you know. They have now expanded both the technology levels and the models available.
Open Up A Closed World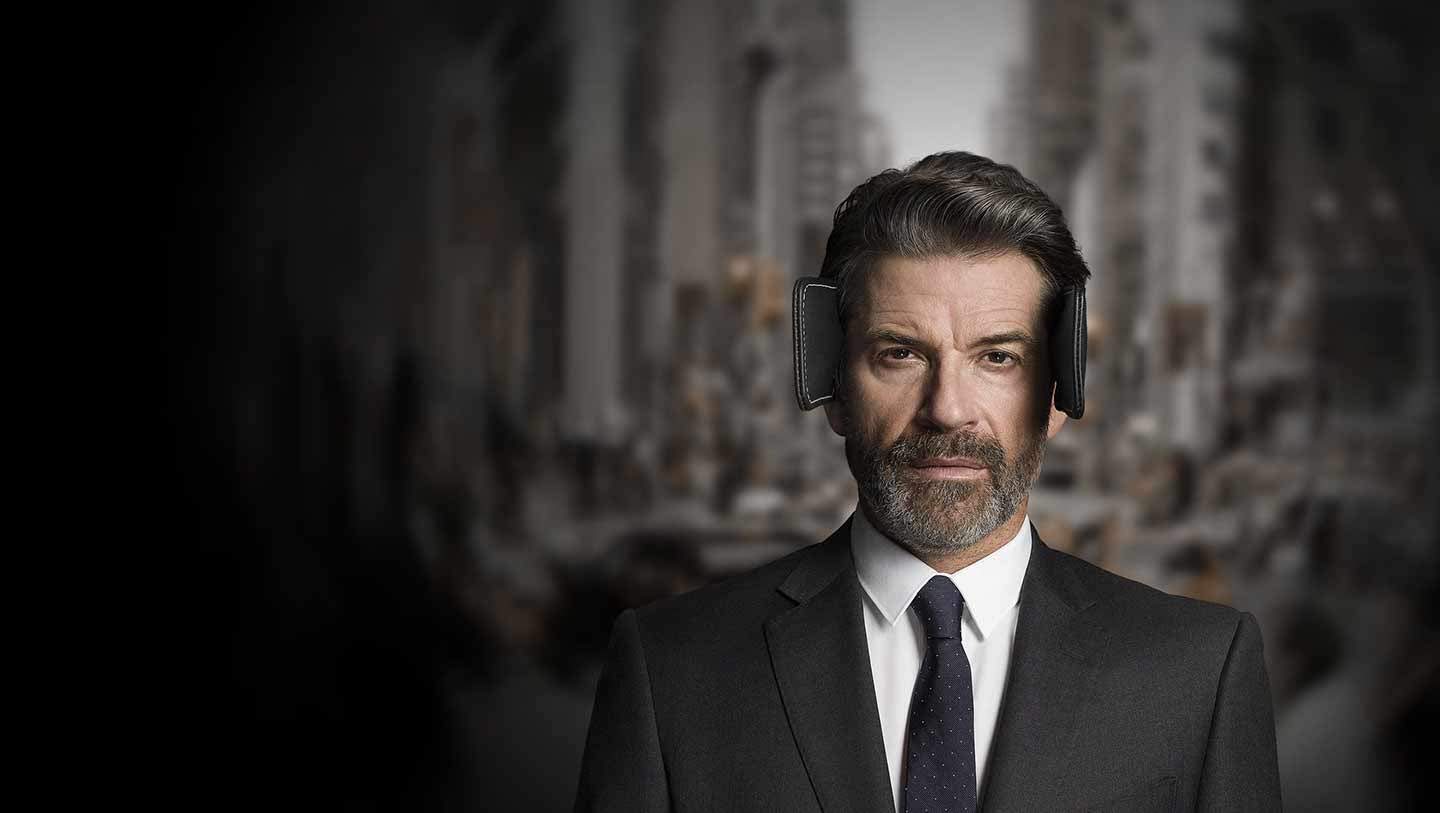 20%
Less listening effort – reducing the load on the brain in noisy environments
20%
More capacity to remember – freeing up mental resources, enabling the user to recall more in noisy environments
30%
Better speech understanding – even in the most noisy environments, without suppressing surrounding sounds through narrow directionality
One open sound experience
Three levels of BrainHearing™ support
BrainHearing™ support is delivered by a unique combination of technologies working together to reduce listening effort and provide the brain with better conditions to perform in. The Oticon Opn range has now been expanded into three levels of technology, Level 1 which iod top of the range, level 2 and level 3.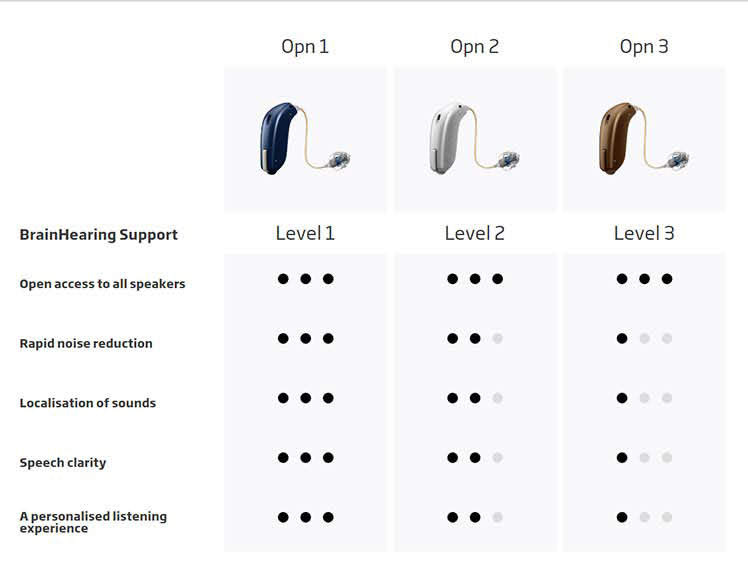 All three members of the Oticon Opn™ family provide the open sound experience that is proving so popular. However, each model gives the brain a different level of assistance – a different level of BrainHearing™ support. Oticon have not stopped at that though, they have also expanded the fitting range of the Opn devices and they can now fit even profound hearing losses.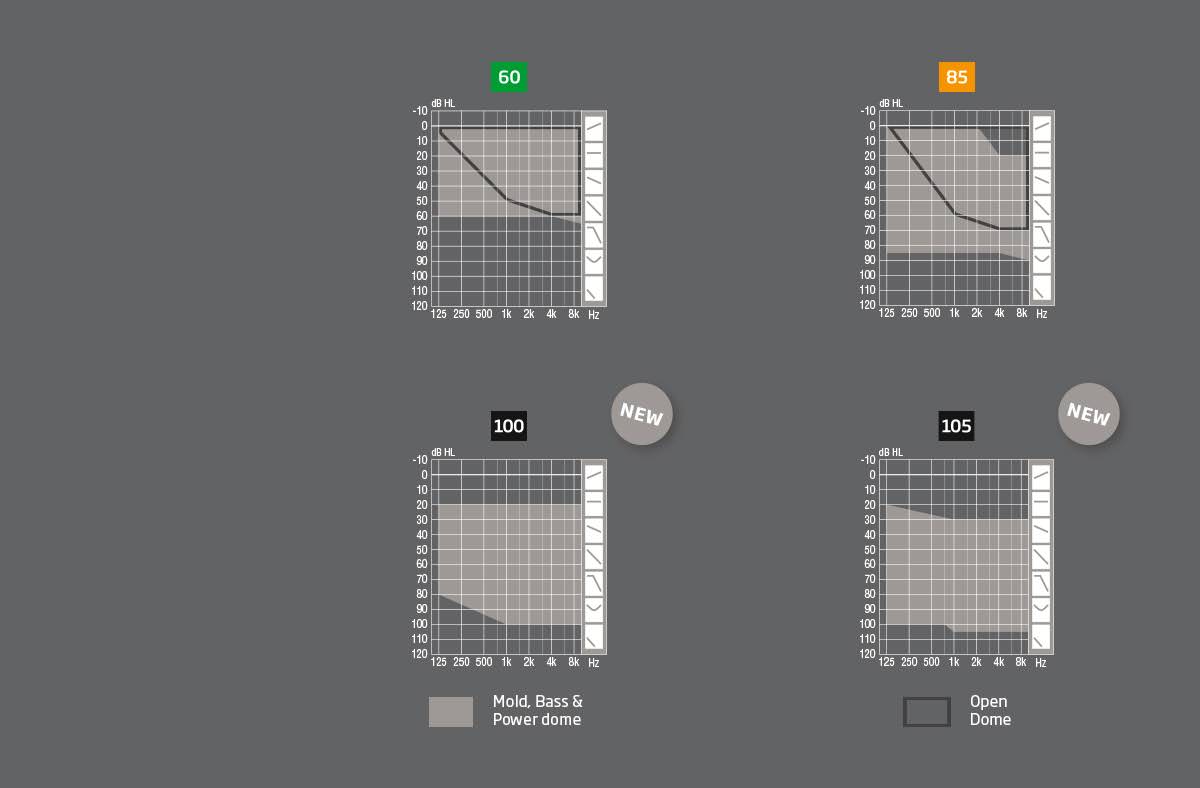 Features
Acoustic notifications Provides notifications and warnings to assist and support confidence in daily use, e.g., start-up jingle, low battery warnings, etc.
Adaptation Management Adapts in 3 steps for gradual user acclimatization to a new hearing aid
App & Remote Control Discreetly adjusts volume, switches between programs or controls connectivity sources with Remote Control 3.0 or the Oticon ON App
AutoPhone Automatically activates a phone program in the hearing aid for telephones with a dedicated magnet
Bass Boost Controls compensation for bass leakage in open fittings when streaming audio
Binaural Coordination Coordinates program and volume settings between the two hearing aids
Binaural Processing Continuous data exchange between two hearing aids about the sound level at each ear to better maintain the difference in input between the ears
Clear Dynamics Expands the dynamic input range, processing sounds up to 113dB SPL, to preserve sound quality even at loud input levels
Data Logging Logs volume control usage, program usage and total use time
Feedback Analyzer Analyzes the risk of feedback with the prescribed gain and chosen acoustics in Genie 2
Feedback shield LX Employs an ultra-fast and effective feedback management system that prevents feedback without compromising sound quality or audibility
Fitting Channels 16 fitting bands for a precise fit and more fine-tuning options for client fittings
Fitting Formulas Include VAC+, NAL-NL1, NAL-NL2
Made for iPhone® Indicates compatibility. 'Made for iPhone' means that the hearing aid and accessories have been designed to connect to iPhone, and have been certified by the developer to meet Apple™ performance standards.
Multiple Directionality Options Enables conventional directionality settings in addition to OpenSound NavigatorTM transition settings
NFMI Near-Field Magnetic Induction – Improves speed of communication and bandwidth between two hearing aids with very low power consumption
OpenSound NavigatorTM Provides listening support by continuously analyzing the environment, balancing sound sources so focus sound is clear and competing sounds are not too disturbing. Finally, it attenuates remaining noise to provide a more accessible sound environment.
Oticon Firmware Updater Enables you to update VeloxTM-based hearing aids and connectivity solutions, adding new and improved features quickly in your office.
Phone Program Optimizes hearing aid for telephone conversations using the hearing aid microphone
Processing Channels Data is analyzed and processed in 64 channels, 100 times per second
REM AutoFit Enables more personalized fittings by taking individual ear acoustics into consideration
Soft Speech Booster LX Applies an individual amount of soft gain to increase soft speech understanding
Binaural Noise Management Optimizes listening in asymmetrical, noisy situations
Spatial SoundTM LX Uses binaural compression to provide precise spatial awareness that helps users identify where sounds are coming from
Speech GuardTM LX Preserves the dynamics of speech by combining the benefits of linear and non-linear compression Page 17 Stereo Streaming Streams audio input in stereo
Transient Noise Management Protects against sudden loud sounds with fast recovery to preserve audibility; offers four different levels for fine tuning, including 'off'
TwinLinkTM Combines two distinct radio technologies in an innovative wireless communication system; features one technology to support seamless, energy-efficient binaural communication between two hearing aids (NFMI) and one to support communication with external electronic and digital devices (2.4 GHz)
Wind Noise Management Protects against the discomfort of wind noise
YouMaticTM LX Accommodates personal listening preferences and sound perceptions in the prescription of gain and automatics
OpenSound Navigator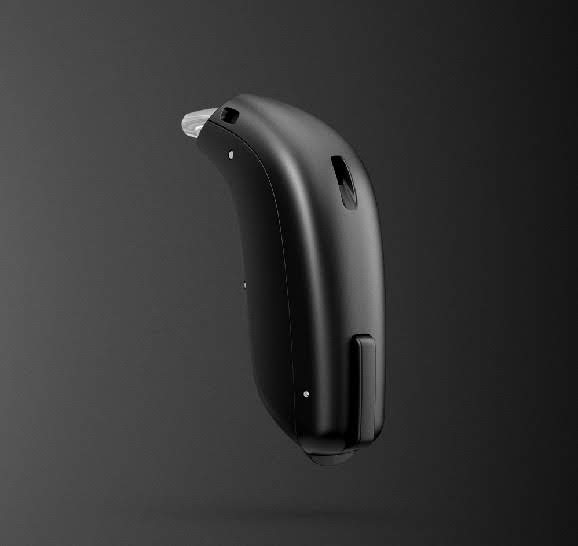 Less stress. Remember more. Better hearing. Oticon Opn™ introduced groundbreaking technology that is fast enough to support the brain. With precision and accuracy it analyzes the acoustic environment and differentiates between the individual sounds.
The result is a significant improvement in the ability to understand speech in complex environments while, at the same time, preserving mental energy – ultimately empowering users to Open Up to the World. Users are provided with more accurate information making it easier to locate and separate sound sources so they can focus on what they find important. This happens so quickly it facilitates the listener's ability to change focus when desired.
This is the premium hearing aid platform in Oticon's range which uses their new Velox Sense processing chip. This range is a completely new way of processing sound and is suitable for more demanding listening environments.
Oticon Opn is available in a compact, newly designed miniRITE that sits discreetly on the ear. Oticon Opn offers a wealth of new features and functionalities all incorporated in a sleek and modern 312 battery-based design. The Opn is available in a range of colours.
Oticon
Opn Mini RITE: wireless slimline 'Mini-Receiver-In-Ear (miniRITE)' hearing aid using a 312 battery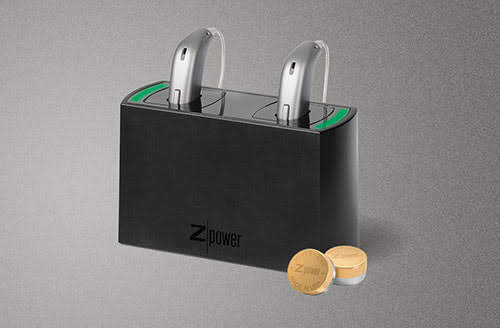 Oticon
Opn Mini RITE Rechargeable: wireless slimline Rechargeable 'Mini-Receiver-In-Ear (miniRITE)' hearing aid using a rechargeable Silver Zinc 312 battery (can also use disposable hearing aid batteries). All Oticon Opn miniRITE hearing aids sold since the introduction last year and going forward can be retrofitted to be rechargeable.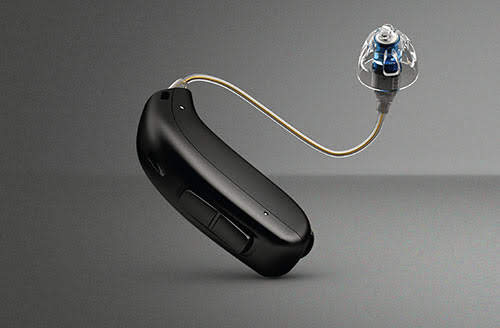 Oticon
Opn Mini RITE-T: The sleek and discreet miniRITE-T (which you can see above) features a telecoil and double pushbutton for easy volume and program control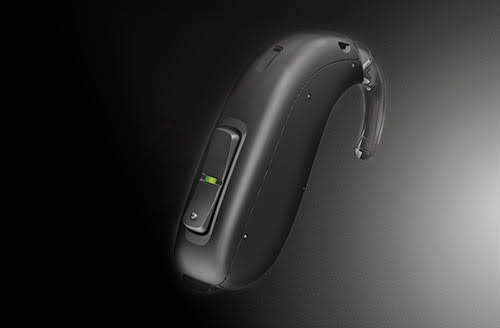 Oticon
Opn BTE13 PP: The powerful and compact BTE13 PP fits hearing losses up to 105 dB SPL to benefit people with severe-to-profound hearing loss. The plus power solution features a telecoil, a tactile double pushbutton for easy volume and program control and a two-color LED indicator to monitor hearing aid status for both users and caregivers.
Looking For Oticon Hearing Aids in Edinburgh, Auchterarder or Gullane?
We Know We Can help
Contact Us
Inium hearing aid range delivers up to 20% better soft speech understanding.
Inium Sense brings improved processing power to BrainHearing™ technologies for better performance and improved personalisation. Oticon, Inc. has introduced the Alta2, Nera2 and Ria2 hearing aids ranges, the latest hearing solutions in the Performance Line families and the first to be powered by Oticon's new Inium Sense Platform. The new even more sophisticated sound processor increases the processing power of Oticon's proven BrainHearing™ technologies by 30% to deliver the purest possible sound signal for the brain to decode.
They say the result is a more natural listening experience with less effort. Alta2, Nera2 and Ria2, are available in a wide range of styles including a smaller design for their very popular minRITE style. RITE and miniRITE styles can also now be fit with a more powerful Receiver Mould option, which increases the fitting range of these more discreet styles to meet the needs of more patients.
Better Soft Speech Intelligibility & Tinnitus Feature
Oticon have also focused on soft sounds in speech to boost intelligibility, something that Widex have been doing for years. The powerful Inium Sense feedback shield and Voice Aligned Compression (VAC+) with Soft Speech Booster gives up to 20% improvement in soft speech understanding and an enhanced ability to hear soft speech without turning up the volume against their older hearing aids. Alta2 Pro, Nera2 Pro and Ria2 Pro are available with Oticon's Tinnitus SoundSupport™. Oticon have also introduced a new Tinnitus feature called Tinnitus SoundSupport™, it is available in select Performance Line solutions to provide a personalized solution for patients living with tinnitus. Tinnitus SoundSupport™ has been developed to meet your tinnitus management goals.
Better performance, improved personalization, more satisfaction
Inium Sense introduces a range of next generation BrainHearing technology benefits. The new Voice Aligned Compression (VAC+) fitting rationale with Soft Speech Booster improves the audibility of soft sounds. Inium Sense solutions factor in more patient sound preferences, such as soft sound perception, to provide a better, more personalised first-time fit and less fine-tuning to facilitate your acceptance and long-term satisfaction.
The integrated Tinnitus SoundSupport with user-friendly fitting software enables us to customise settings to patients' needs. Built-in ocean and broadband sounds help ease the effects of tinnitus. More sounds can be accessed through the new Oticon Tinnitus App, available for free download on the App Store.
New Styles
The Alta2, Nera2 and Ria2 hearing aids are available in styles and price points to suit a wide range of needs and preferences. Oticon have introduced a new miniRITE style which features a more compact and discreet design with an easy-to-feel push button. As before, all BTE and RITE style devices in the hearing aid families are designed to withstand active lifestyles and are IP58 classified, demonstrating a high degree of water resistance.
The Oticon Alta2 Hearing Aids
Oticon's Most Advanced Premium Solution

Alta2 is the premium full line hearing aid range from Oticon, it is built on Oticon's most advanced technology and it delivers it's finest listening performance. Packed with a range of break through features which combine to give you enhanced sound quality, reducing the amount of effort it takes to listen and understand. The Alta2 hearing aids are currently the best hearing aid Oticon has ever offered. Alta2 comes in a wide range of custom, Behind The Ear (BTE) and Receiver In The Ear (RITE) styles with colour options that ensure the Alta will suit all individual taste.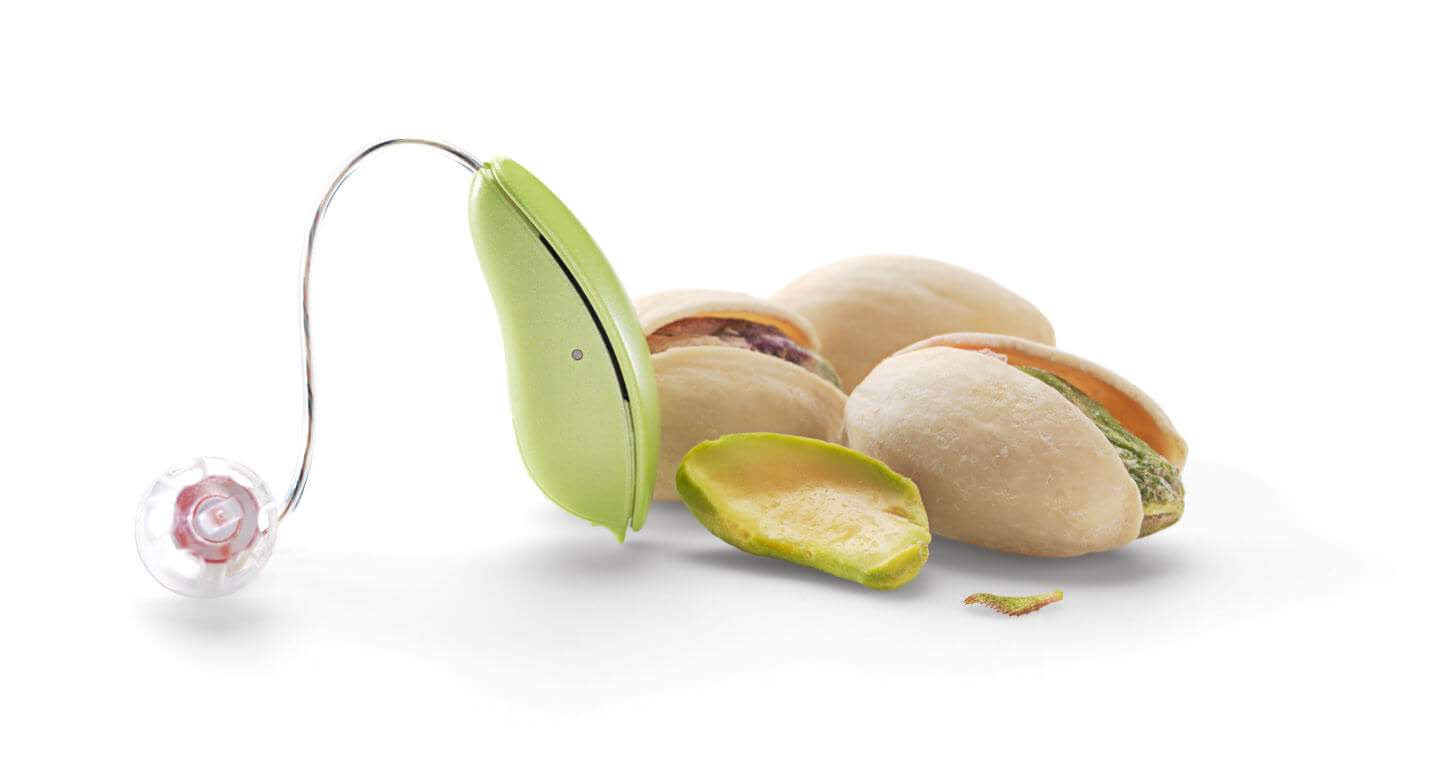 The new design RITE and the Invisible In the Canal (IIC) styles will change how you think about hearing aids. They are smaller, more discrete and more beautiful than ever. You will forget you are wearing them because they are so comfortable. Discover for yourself the perfect balance between style, discretion and performance. With Alta2's expanded range of custom In The Ear (ITE) hearing aids, you also have the choice of a fitted discreet solution that will hide in your ears. The Alta2 is also water and dust resistant, making it your perfect partner for all activities.

With Alta2's new features you can achieve more clarity and better speech understanding in difficult situations. It will help you organise the sounds you hear in a better manner and gives you a better awareness of the world around you. They will allow you to prioritise the sounds you wish to focus on, allowing you to select which speaker you want to listen to. However you choose to live your life, there is an Alta2 for you.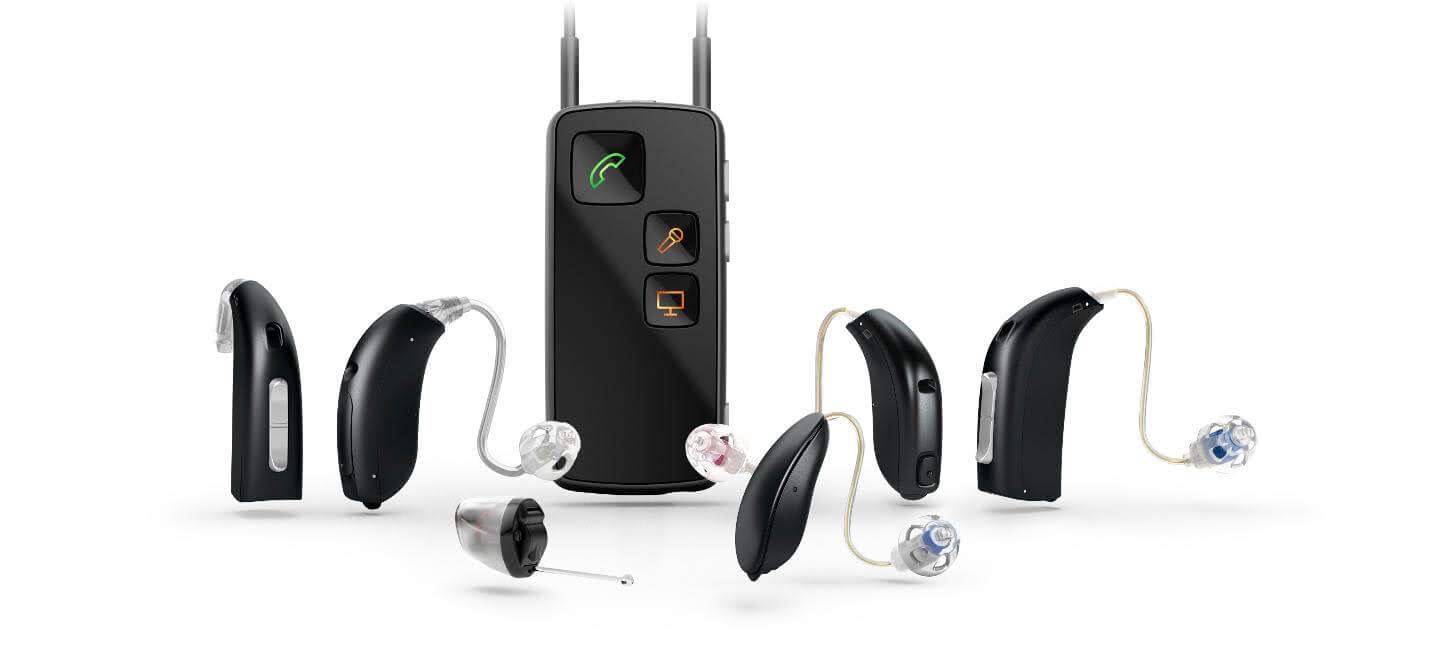 The Oticon Nera2 Hearing Aids
Oticon's Best Ever Mid Range Solution

The Nera2 digital hearing aid range is simply the best ever mid range solution that Oticon have ever offered. Packed with advanced features that would normally be reserved for their premium range devices. Nera2 comes in a wide range of custom, Behind The Ear (BTE) and Receiver In The Ear (RITE) styles with many colour options. The new design RITE and (IIC) styles are also available in the Nera range, smaller and more beautiful than ever. Nera2 has the expanded range of custom (ITE) hearing aids, giving you the full choice of a fitted discreet solution that will hide in your ears.



Oticon have also designed the Nera2 to be water, moisture and dust resistant, delivering you some comfort if you lead an active lifestyle. Never before has Oticon packed a mid range hearing aid with so many advanced features, features like spatial sound awareness. Which will help you to achieve better clarity and speech understanding in difficult situations. It aids you to organise sounds in a better manner that helps give you a better awareness of the world around you. Allowing you to prioritise the sounds you wish to focus on, you can select tne speaker you want to listen to. However you choose to live your life there is a Nera2 for you.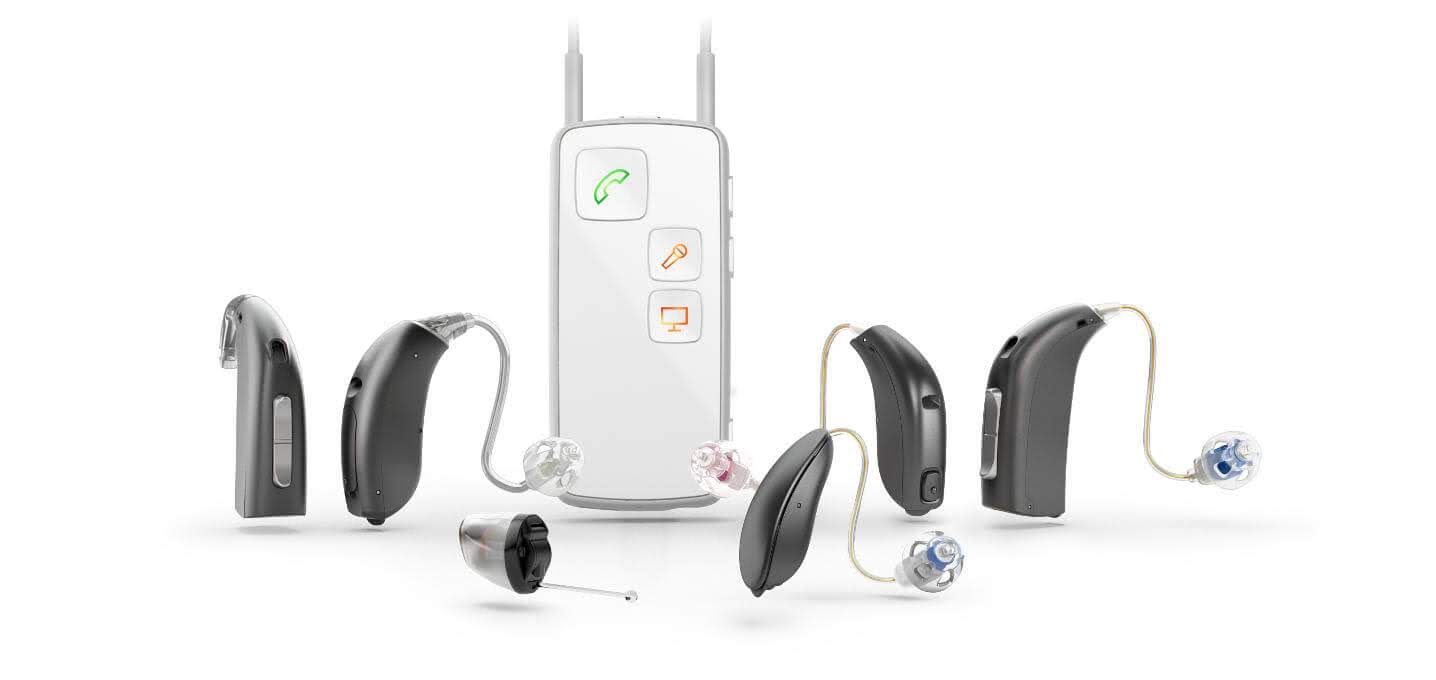 The Oticon Ria2 Hearing Aids
Oticon's Greatest Essential Solution

Oticon's Ria2 hearing aid range is the greatest essential solution they have offered to date. Ria2 comes in a wide range of custom, Behind The Ear (BTE) and Receiver In The Ear (RITE) styles with colour options that ensure the Ria2 should suit everybody. The new design RITE and invisible hearing aids (IIC) styles from Oticon are also available in the Ria2 range, smaller, more discreet and more beautiful than ever. Ria2 also has the expanded range of custom (ITE) hearing aids, giving you the full choice of a fitted discreet solution that will hide in your ears.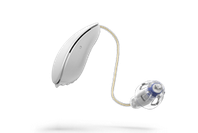 For a hearing aid to work well, there is much more to think about than simply making sounds louder. This is because of the manner in which we hear, your ears work together to locate where sound is coming from and to help you choose what to listen to. your ears simply pick up sounds and send them to your brain. Which is where you actually hear, your brain translates those sounds into meaning. When you have a hearing loss, you need hearing aids to help you pick up all of the information contained in sounds to be able to send it to the brain.

The more detailed the information your brain receives, the easier it is to identify and understand what you are hearing. The Ria hearing aids offer excellent sound quality and preserve sounds in their natural form to make hearing both easy and realistic. The key to Ria2's excellent sound quality is the tiny but extremely powerful Inium sound processing chip, the same chip that is used in the premium and mid level aids. This enables Ria2 to process a huge range of different sounds, sending more information of high quality to your brain. This helps you to understand conversations better, even in noisy environments.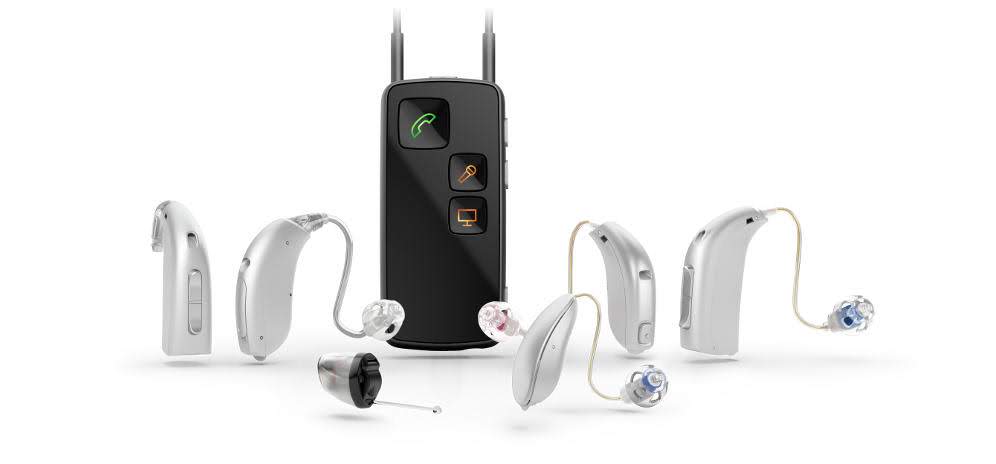 Rated 5 out of /5 based on 40 customer reviews
Hearing Aids
Hearing aids supplied and fitted to patient's individual hearing loss
"Thank you so much for restoring my hearing, I only wish I had come to you first! Amazing service, you really care and went over and above to fix the issue. Highly recommended and I will definitely come to you first next time!"

Fiona McGowan

Hearing Aids

Hearing aids supplied and fitted to patient's individual hearing loss

"I am an experienced hearing aid user who recently attended Edinburgh Hearing Aid Practice for assessment. The latter was the most comprehensive I have experienced to date. Audiologist Katie was meticulous in arriving at the best solution for me. She has a positive and sympathetic approach which is so important in this sensitive area."

Phillip Michaelson

Hearing Aids

Hearing aids supplied and fitted to patient's individual hearing loss

"after reading which consumer report they recommended independents and I chose Edinburgh hearing practice and I'm glad I did. Katie and Martin are excellent in checking your hearing and advising on the best aid suited to you. After sales service is second to none and I have no hesitation in recommending them."

Robert Crombie

Hearing Aids

Hearing aids supplied and fitted to patient's individual hearing loss