10th February 2022
Both Signia and Oticon Have Announced Hands-free Capability For Their Latest Hearing Aids
A very popular feature will now come to Signia AX and Oticon More hearing aids
Audio streaming from iPhones to hearing aids was first introduced in 2014 and is perhaps one of the most celebrated new functionalities to come along in the last decade. Made For iPhone was eventually followed by Made For Android many years later. Both systems offer the streaming of phone calls and audio direct to hearing aids. In the more recent past, Sonova delivered Made For Any Phone which allowed Bluetooth audio connection to almost any device and provided a two-way exchange of streaming audio. That meant that while using the aids, you could enjoy hands-free phone calls. The microphones on the aids pick up your voice and transmit it back through the phone to the caller. It means that users can simply answer a call and get on with it without holding their phone. Signia and Oticon have just announced that they will be introducing that hands-free capability to their latest hearing aids, but only when connected to Apple devices.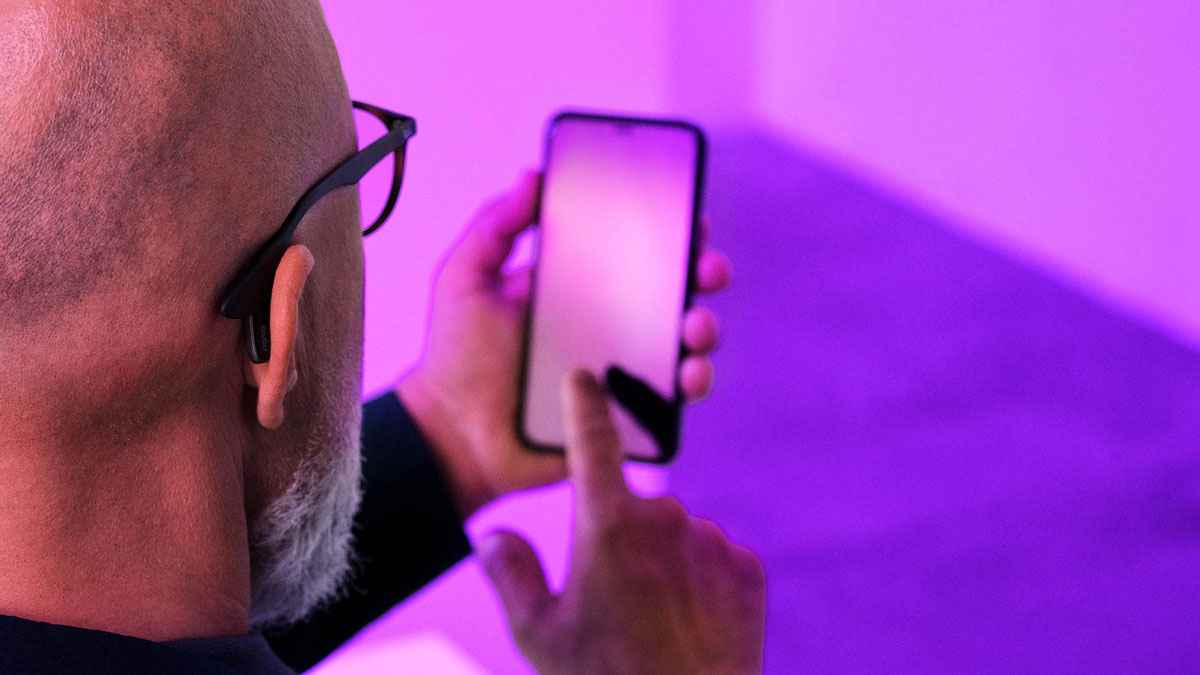 Signia had this to say:
By utilizing the HandsFree feature, consumers with select iOS devices will be able to hold conversations through their Signia AX hearing aids without having to speak directly into their phone or tablet. Instead, the hearing aids' microphones will pick up the wearer's voice and transmit it to the conversation partner at the other end of the line via Bluetooth®.
"With the HandsFree upgrade, wearers can keep their phone comfortably stowed in their pocket, purse, or even across the room whenever they take a call," stated Mike O'Neil, President of Signia USA. "The HandsFree feature further underscores our commitment to enhancing human performance through optimized hearing – even when the conversation isn't taking place in-person."
Oticon had this to say:
"We continuously look to introduce new ways to use modern technology to enhance the user's experience of hearing aids, especially when it helps improve the ability to communicate. The addition of 2-way audio for iPhone and iPad complements the existing life-changing technology in our latest hearing aids so that our users can enjoy the superior sound quality from Oticon with added convenience. This is yet another reason for hearing care professionals to offer their patients Oticon hearing aids."
Oticon's functionality update will be rolled out on February 24th for their More hearing aids. unfortunately, you will need to see a hearing care professional to have your firmware updated. Signia say that the update will be available in Spring and that it will be available for all AX devices paired with IOS devices.
Signia makes no mention of visiting a professional to have the update applied, so it may be through an app update. The functionality will only work with iPhone 11 or later, iPad Pro 12.9-inch (5th generation and 4th generation), iPad Pro 11-inch (3rd generation and 2nd generation), iPad Air (4th generation), and iPad mini (6th generation), with software updates iOS 15.2 and iPadOS 15.2 or later.
Hands-free functionality really does add an element of freedom, it means that you can just get on with your tasks while chatting away to your caller. It has caught the imagination of many hearing aid users and now many people with the latest aids from manufacturers other than Phonak, AudioNova or Unitron will have the feature.
If you have any questions about hearing loss or hearing aids, are looking for a hearing test, or are interested in ear wax removal, give us a call on 0131 629 1819 or contact us online now.

What Our Patients Say
Rated 5 out of /5 based on 3 customer reviews
Hearing Aids
Hearing aids supplied and fitted to patient's individual hearing loss
Extremely Professional
This practice and all staff within are extremely professional. Katie will put you at ease the minute you sit in the chair. I have used this practice on numerous occations and came away extremely satified with the treatment i received. If you suffering with ear wax problems try them!! I guarentee you won`t be disappointed. You never know, you may even get a cuddle from POPPY!!!!!
Gordon Tyers
Hearing Aids
Hearing aids supplied and fitted to patient's individual hearing loss
Comprehensive and Meticulous
I am an experienced hearing aid user who recently attended Edinburgh Hearing Aid Practice for assessment. The latter was the most comprehensive I have experienced to date. Audiologist Katie was meticulous in arriving at the best solution for me. She has a positive and sympathetic approach which is so important in this sensitive area.
Philip Michaelson
Hearing Aids
Hearing aids supplied and fitted to patient's individual hearing loss
Friendly and Professional
My appointment with Katie was informative, professional and relaxed. She immediately put me at ease regarding the procedure I was about to have and advised me on the best earplugs to protect my hearing whilst playing loud music. I cannot recommend Edinburgh Hearing Practice enough. Receiving a friendly welcome from reception and a professional consultation made the whole experience worthwhile.
Greg Sivills
Hearing Aids
Hearing aids supplied and fitted to patient's individual hearing loss