15th May 2022
Phonak Introduces New Paradise Aids
Phonak Introduces Three New Rechargeable Paradise Aids
Phonak has introduced three new models in the Audeo Paradise range. The announcement said "Phonak today announces a new series of Paradise-powered hearing aids with specialised lifestyle features and designs – Phonak Audéo FitTM, Phonak Audéo LifeTM and Phonak SlimTM. Each product is based on the company's best-selling Paradise platform, which features universal Bluetooth connectivity and delivers crisp, natural sound and an unrivalled* hearing experience. The expanded Paradise line was designed to unlock today's active lifestyles, especially those who are health conscious, enjoy outdoor recreation, or are fashion forward".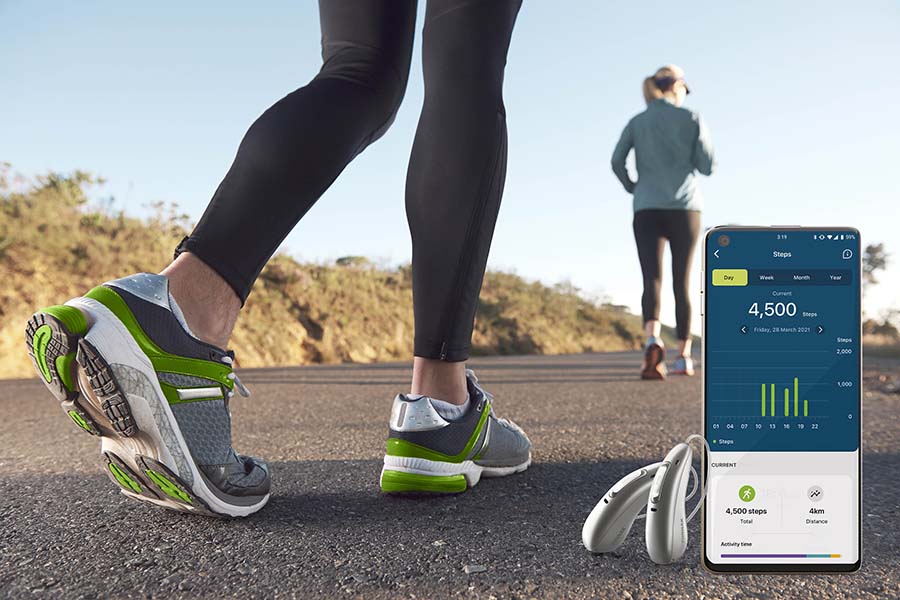 A First For Hearing Aids
Phonak will be the first hearing aid manufacturer to place bio-sensors in the ear canal to assess bio-readings. At present, it will be heart rate, which can help assess overall health and give early warnings of problems.
It represents a huge step forward for the functionality of hearing aids. Consider if you will, many heart rate features once could just assess your heart rate, now they can give you and your Doctor an early warning of an adverse event.
They went on to say: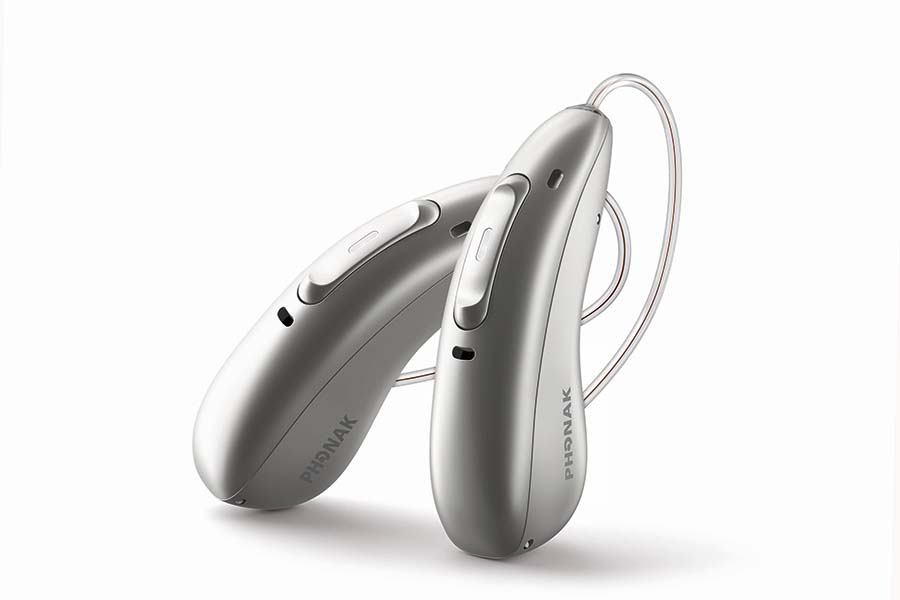 Phonak Audéo Fit is paired with the myPhonak App that will let the user know about various health indicators, including heart rate, steps, activity levels and distances walked or run. With access to personal activity data from sensors that are built into this innovative hearing aid, users can also pursue healthy habits and set personal goals to the sound of their own fitness.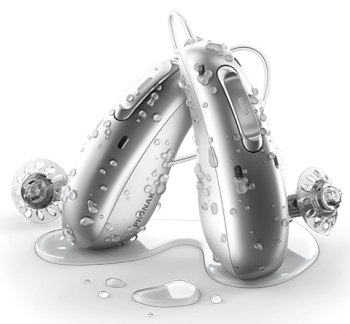 Phonak Audéo Life is designed to help people get immersed in their experiences with a hearing aid that is waterproof** and tested beyond IP68 rating for not only fresh water, but also salt or pool water and sweat. Furthering its seamless quality, Audéo Life comes with a portable battery-powered induction charger, called the Phonak Charger Case Go™, so that the user can easily recharge the hearing aids at home or on the go.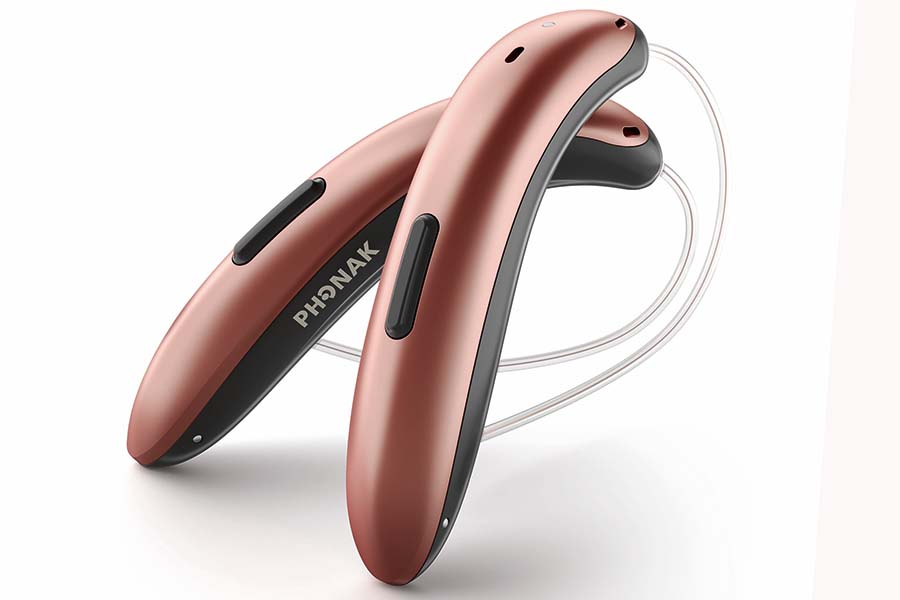 Phonak Slim is stylish and designed to look and feel different. Phonak Slim comes in a variety of two-tone colours - silver/black, graphite/black, and copper/black - and its design follows the natural contour of the head such that it is delivered exclusively as a pair with a unique right and left ear piece.
If you have any questions about hearing loss or hearing aids, are looking for a hearing test, or are interested in ear wax removal, give us a call on 0131 629 1819 or contact us online now.

What Our Patients Say
Rated 5 out of /5 based on 3 customer reviews
Hearing Aids
Hearing aids supplied and fitted to patient's individual hearing loss
Extremely Professional
This practice and all staff within are extremely professional. Katie will put you at ease the minute you sit in the chair. I have used this practice on numerous occations and came away extremely satified with the treatment i received. If you suffering with ear wax problems try them!! I guarentee you won`t be disappointed. You never know, you may even get a cuddle from POPPY!!!!!
Gordon Tyers
Hearing Aids
Hearing aids supplied and fitted to patient's individual hearing loss
Comprehensive and Meticulous
I am an experienced hearing aid user who recently attended Edinburgh Hearing Aid Practice for assessment. The latter was the most comprehensive I have experienced to date. Audiologist Katie was meticulous in arriving at the best solution for me. She has a positive and sympathetic approach which is so important in this sensitive area.
Philip Michaelson
Hearing Aids
Hearing aids supplied and fitted to patient's individual hearing loss
Friendly and Professional
My appointment with Katie was informative, professional and relaxed. She immediately put me at ease regarding the procedure I was about to have and advised me on the best earplugs to protect my hearing whilst playing loud music. I cannot recommend Edinburgh Hearing Practice enough. Receiving a friendly welcome from reception and a professional consultation made the whole experience worthwhile.
Greg Sivills
Hearing Aids
Hearing aids supplied and fitted to patient's individual hearing loss