16th Feb 2018
Rechargeable Hearing Aids Ranges Expanding
Lithium-ion Rechargeable Hearing Aids Proving Very Popular
It seems that Lithium-ion rechargeable hearing aids are increasing in popularity with the hearing aid manufacturers. Starkey introduced a new rechargeable hearing aid in January which was Lithium-ion powered and Phonak has just expanded its range of Lithium-ion rechargeable hearing aids.
Starkey Muse IQr
Starkey introduced the Muse IQr in January, it is a pretty attractive rechargeable RIC which is powered by a Lithium-Ion rechargeable power pack. Initially, Starkey went with Silver-Zinc technology for their rechargeables but it seems that has now changed.
Phonak Expands Rechargeable Range
Phonak were the very first manufacturer to introduce the Lithium-ion power pack with their Audeo B-R. However, they did not rest on their laurels and were quick to expand the range. Just this month the range has been expanded further.
For the first time ever there will be a Lithium-ion rechargeable Super Power hearing for people with profound hearing loss. They are also introducing a rechargeable hearing aid for children and a rechargeable CROS hearing device.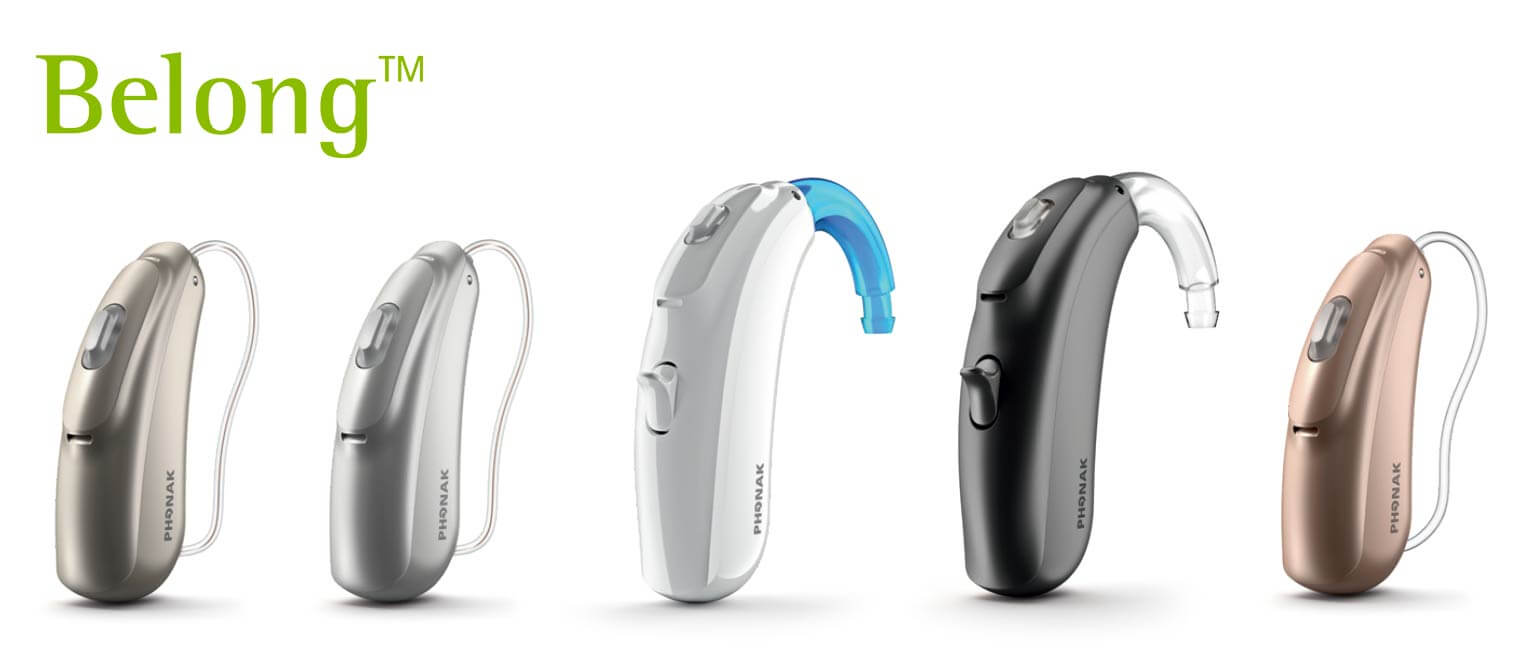 Rechargeable Super Power Hearing Aid
Phonak are introducing the Naida Belong R which will be the first ever Lithium-Ion rechargeable hearing aid for people with profound hearing loss. It means that this underserved group will finally get the option of going rechargeable.
New Rechargeable Children's Hearing Aids
Phonak also announced the launch of the Sky Belong R, a device that is firmly aimed at children. This will give parents the choice of a rechargeable option which will allay their worries about the batteries dying without them knowing.
Rechargeable CROS B
Introducing a rechargeable CROS device makes perfect sense because they can be a little power hungry. It will mean that people who need CROS or Bi-CROS systems will no longer have to worry about their batteries dying at inopportune times.
From what we hear, more manufacturers are moving towards Lithium-ion as their power pack of choice. Initial worries about long-term battery life have been allayed and people seem much more confident in the products.
If you have any questions about rechargeable hearing aids, are looking for a hearing test, or are interested in ear wax removal, give us a call on 0131 629 1819 or contact us online now.

What Our Patients Say
Rated 5 out of /5 based on 3 customer reviews
Hearing Aids
Hearing aids supplied and fitted to patient's individual hearing loss
Extremely Professional
This practice and all staff within are extremely professional. Katie will put you at ease the minute you sit in the chair. I have used this practice on numerous occations and came away extremely satified with the treatment i received. If you suffering with ear wax problems try them!! I guarentee you won`t be disappointed. You never know, you may even get a cuddle from POPPY!!!!!
Gordon Tyers
Hearing Aids
Hearing aids supplied and fitted to patient's individual hearing loss
Comprehensive and Meticulous
I am an experienced hearing aid user who recently attended Edinburgh Hearing Aid Practice for assessment. The latter was the most comprehensive I have experienced to date. Audiologist Katie was meticulous in arriving at the best solution for me. She has a positive and sympathetic approach which is so important in this sensitive area.
Philip Michaelson
Hearing Aids
Hearing aids supplied and fitted to patient's individual hearing loss
Friendly and Professional
My appointment with Katie was informative, professional and relaxed. She immediately put me at ease regarding the procedure I was about to have and advised me on the best earplugs to protect my hearing whilst playing loud music. I cannot recommend Edinburgh Hearing Practice enough. Receiving a friendly welcome from reception and a professional consultation made the whole experience worthwhile.
Greg Sivills
Hearing Aids
Hearing aids supplied and fitted to patient's individual hearing loss