31st August 2017
Phonak Launches Two New Hearing Aid Ranges
Phonak launch Made For iPhone hearing aids and the full Virto B range
In a recent announcement Phonak have launched two new hearing aid ranges, one is their long awaited Bluetooth hearing aid while the second is the full release of their Virto custome hearing aids on the Belong platform. Let's take a look at what they said.
The Phonak Audeo B-Direct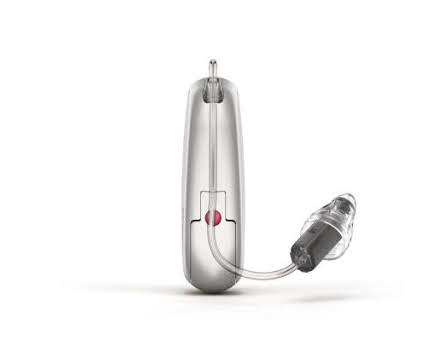 This is the long awaited Made For iPhone hearign aid from Phonak. There was much speculation about the device in the lead up to the launch and Phonak were dropping a lot of teasers in professional networks. Early on, many had the feeling that this would be more than just Made For iPhone and several thought that Phonak had cracked the Made For Android problem. It turned out that the Audeo B-Direct was made for any phone!
Made For iPhone, Made For Android, Made For Any Phone!
In essence Phonak cracked the Bluetooth problem, using traditional Bluetooth connection is power hungry. However, Phonak have designed a brand new chipset which allows direct Bluetooth connection to any phone without sacrificing battery power. That means that the hearing aids will connect to any Bluetooth enabled mobile phone for direct streaming of phone calls.
Amazing Headset Functionality
Not only will it connect directly, but you can use the button on your hearing aids to answer the call or bounce it. When you have answered, you don't even need to pick up your phone. The microphones on the hearing aids will pick up your voice and transmit it to the caller.
No Music Though
Unfortunately, the hearing aids aren't designed to take streaming audio from a phone, just calls. However, they also released an accompanying audio accessory called the TV Connector which will allow audio streaming from your TV or connected sound source.
The Rest of The Virto Belong Custom Hearing Aids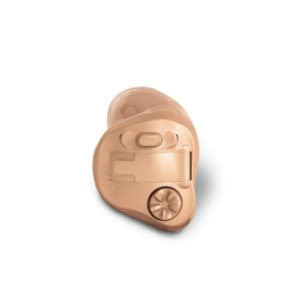 They also introduced the full range of the Belong Virto range, which means there is now a full choice of custom in the ear hearing aids on the new Belong chip. There are six models from IIC all the way up to full shell and they come in wireless and non wireless models.
All of the devices will be available in September and you can read more about them on our Phonak Hearing Aid Page.
If you have any questions about hearing loss, hearing care or hearing aids in Edinburgh or Gullane, don't hesitate to give us a call or book an appointment online.

What Our Patients Say
Rated 5 out of /5 based on 3 customer reviews
Hearing Aids
Hearing aids supplied and fitted to patient's individual hearing loss
Extremely Professional
This practice and all staff within are extremely professional. Katie will put you at ease the minute you sit in the chair. I have used this practice on numerous occations and came away extremely satified with the treatment i received. If you suffering with ear wax problems try them!! I guarentee you won`t be disappointed. You never know, you may even get a cuddle from POPPY!!!!!
Gordon Tyers
Hearing Aids
Hearing aids supplied and fitted to patient's individual hearing loss
Comprehensive and Meticulous
I am an experienced hearing aid user who recently attended Edinburgh Hearing Aid Practice for assessment. The latter was the most comprehensive I have experienced to date. Audiologist Katie was meticulous in arriving at the best solution for me. She has a positive and sympathetic approach which is so important in this sensitive area.
Philip Michaelson
Hearing Aids
Hearing aids supplied and fitted to patient's individual hearing loss
Friendly and Professional
My appointment with Katie was informative, professional and relaxed. She immediately put me at ease regarding the procedure I was about to have and advised me on the best earplugs to protect my hearing whilst playing loud music. I cannot recommend Edinburgh Hearing Practice enough. Receiving a friendly welcome from reception and a professional consultation made the whole experience worthwhile.
Greg Sivills
Hearing Aids
Hearing aids supplied and fitted to patient's individual hearing loss