4th January 2018
Common Ear Wax Removal Questions Answered
Have a question about ear wax removal?
I read a great article about questions about ear wax removal recently. It spurred me to write my own for the site because we do get a lot of questions about ear wax removal processes. So here we go, let's take a quick look at our ear wax removal service and some of the most common questions.
Micro-Suction Ear Wax Removal
We provide micro-suction ear wax removal in our hearing aid centres in Edinburgh, Auchterarder and Gullane. The reason we do so is it is one of the safest methods of ear cleaning. It is also less messy than irrigation.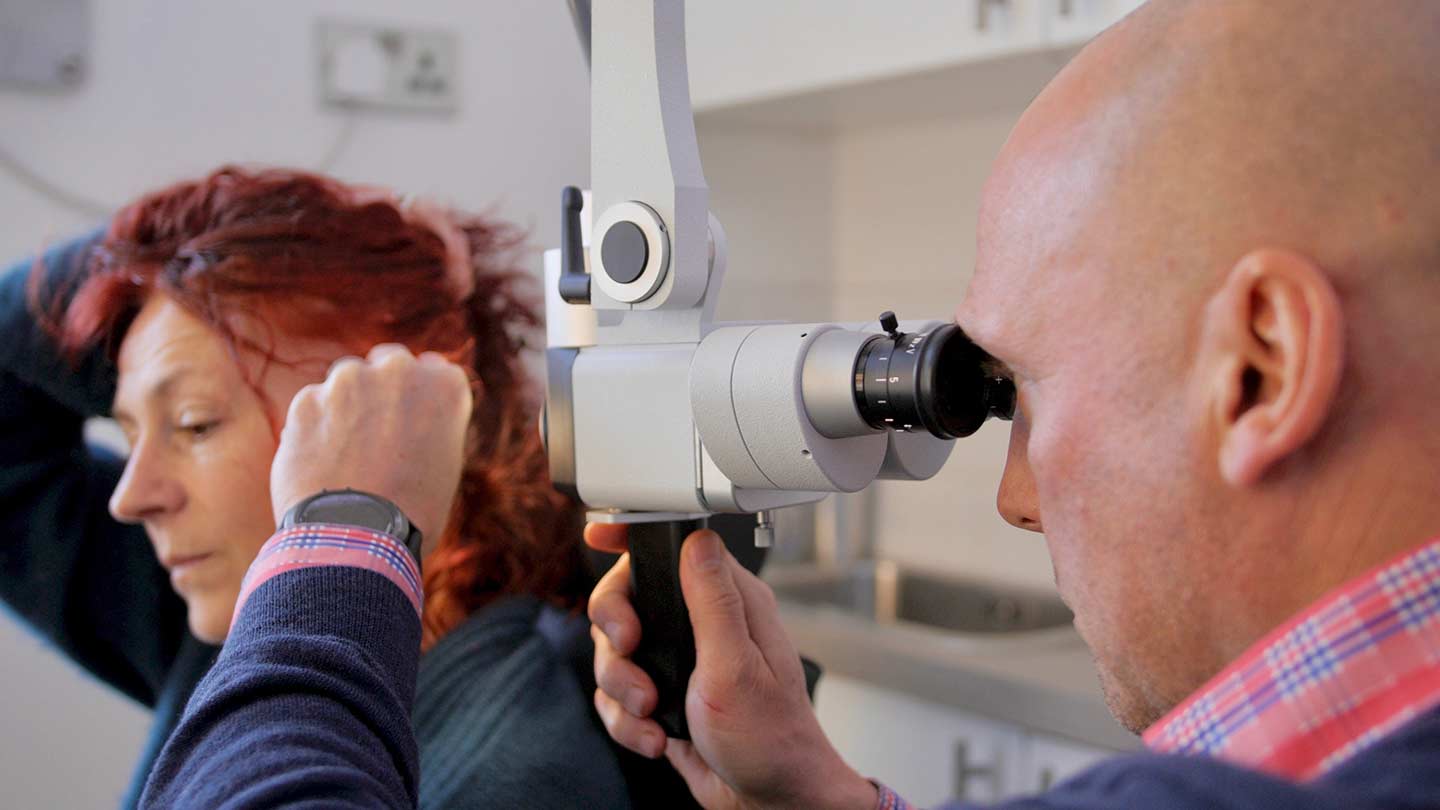 Are ear wax removal candles safe?
The answer to that is a simple no, not only are Hopi ear candles not safe, they don't help to remove earwax.
Is ear wax removal safe?
The ear wax removal methods used in hearing care practices are safe. Micro-suction earwax removal, manual ear wax removal and irrigation ear wax removal are safe procedures once they are undertaken by a trained and qualified person.
Can earwax removal cause tinnitus?
There is a small amount of evidence that ear wax removal can cause chronic, long-term tinnitus. There is one American study from 2004 that detailed that 11 people from a cohort of 2400 who were attending a tinnitus treatment centre had stated that their tinnitus had begun after ear wax removal. 5 of the 11 detailed syringing as the wax removal method, 4 detailed suction and 2 detailed manual removal.
The same study said that there were 150,000 ear wax removal processes undertaken every week in the US and 1 in 1000 syringing processes resulted in a referral to a specialist for adverse outcomes. Syringing is no longer undertaken in the UK as we detailed in our article NICE Warns Ear Syringing Dangerous.
More recent studies, such as a 2014 one (Aural microsuction for wax impaction: survey of efficacy and patient perception) which detailed the experiences of 159 people who had microsuction found no evidence of tinnitus as an adverse event. Simply put, there is limited evidence that tinnitus as an adverse effect of microsuction or syringing may happen, but it appears to be an extremely rare event. The noise of microsuction may exacerbate existing tinnitus or may cause some passing tinnitus. It too is unusual, but it can happen, however, the effects are normally short-lived.
Can earwax removal help tinnitus?
Ear wax removal will eliminate tinnitus that is being caused by a wax plug in the ear canal. This is the only time that ear wax removal can help with tinnitus.
Can earwax removal cause bleeding?
The answer is yes, but it is a rare event, it can happen during micro-suction or manual removal of ear wax. But it is a very rare occurrence, I have heard of cases where the ear canal was pinched or grazed during micro-suction or manual earwax removal. Generally, it is a small problem which does not cause any great discomfort.
Can earwax removal cause dizziness?
Irrigation ear wax removal can cause some dizziness if the water isn't warm enough. Cold water against the eardrum can cause dizziness, that is why the water for irrigation is carefully heated.
Can earwax removal cure tinnitus?
At present, there is no cure for tinnitus, however, if your tinnitus is caused simply by an ear wax plug in your ear canal, well then yes, taking it out, will stop your tinnitus.
Can earwax removal improve hearing?
If the ear wax plug was causing your hearing loss, well then yes.
Does ear wax removal hurt?
No it shouldn't, there may be some discomfort from irrigation, your ear is full of water. Earwax removal undertaken by a professional shouldn't cause you any pain.
Which ear wax removal is the best?
Personally, we like micro-suction ear wax removal, there is little fuss and no mess. It is also usually a pretty quick procedure. Some people like irrigation though, having said that, if you have ever had a perforation of your eardrum, you should go for micro-suction.
If you have any questions about ear wax removal, are looking for a hearing test, or are interested in the very best hearing aids, give us a call on 0131 629 1819 or contact us online now.

What Our Patients Say
Rated 5 out of /5 based on 3 customer reviews
Hearing Aids
Hearing aids supplied and fitted to patient's individual hearing loss
Extremely Professional
This practice and all staff within are extremely professional. Katie will put you at ease the minute you sit in the chair. I have used this practice on numerous occations and came away extremely satified with the treatment i received. If you suffering with ear wax problems try them!! I guarentee you won`t be disappointed. You never know, you may even get a cuddle from POPPY!!!!!
Gordon Tyers
Hearing Aids
Hearing aids supplied and fitted to patient's individual hearing loss
Comprehensive and Meticulous
I am an experienced hearing aid user who recently attended Edinburgh Hearing Aid Practice for assessment. The latter was the most comprehensive I have experienced to date. Audiologist Katie was meticulous in arriving at the best solution for me. She has a positive and sympathetic approach which is so important in this sensitive area.
Philip Michaelson
Hearing Aids
Hearing aids supplied and fitted to patient's individual hearing loss
Friendly and Professional
My appointment with Katie was informative, professional and relaxed. She immediately put me at ease regarding the procedure I was about to have and advised me on the best earplugs to protect my hearing whilst playing loud music. I cannot recommend Edinburgh Hearing Practice enough. Receiving a friendly welcome from reception and a professional consultation made the whole experience worthwhile.
Greg Sivills
Hearing Aids
Hearing aids supplied and fitted to patient's individual hearing loss