30th August 2016
Rechargeable Hearing Aids Introduced by Phonak
The Audeo BR Hearing Aid Range
Phonak are introducing a whole new concept for them, rechargeable hearing aids. The new Audeo B-R hearing aid range will be available in the UK soon, let's talk about what it has to offer.
Free yourself from the hassle of changing your batteries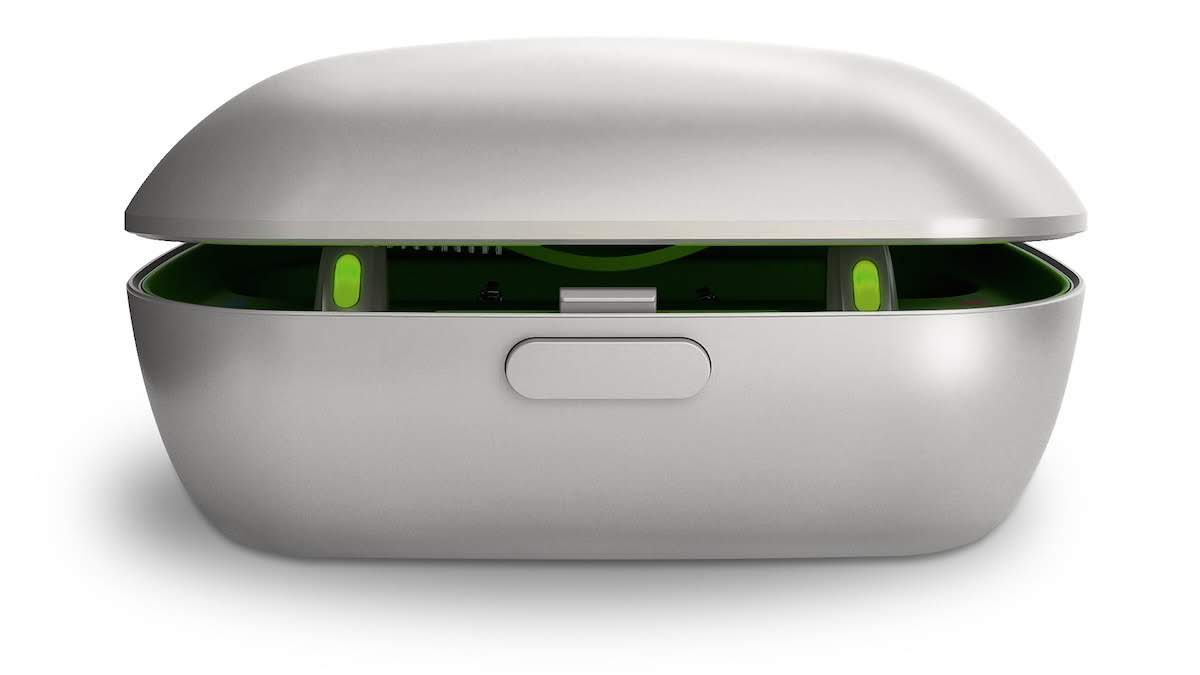 Phonak have created the brand new Audéo B-R to simplify your life, offering you a chance to free yourself from the hassles of disposable hearing aid batteries. They have introduced a groundbreaking built-in lithium-ion battery technology that will offer you 24 hours of better hearing between charges.
Ground Breaking Tech

Phonak rechargeable hearing aids are the first to feature a specifically designed built-in lithium-ion rechargeable battery that provides 24 hours of hearing with one simple charge. With 40% more power than conventional rechargeable batteries, lithium-ion is reliable and capable of supporting the superior technology and performance of Phonak hearing aids.
Now you can enjoy the freedom and confidence of knowing that your Phonak rechargeable hearing aids are conveniently charged and ready to take you through long days...and nights, if necessary.
Designed to suit you
Quick charging and long lasting, in fact three hours of charging will give you 24 hours uninterrupted listening. With its easy to use case, optional stand alone power pack and small desk top charger, the Audeo B-R is designed with the user in mind.
If you have any questions about this interesting new technology, or you would like a hearing test or earwax removal in East Lothian, give us a call or book your hearing test online now. You can take a look at the newest Phonak hearing aids here.
Speak To Us If You Are Looking For any information on hearing aids, hearing loss or Relief From Your Tinnitus in Edinburgh

What Our Patients Say
Rated 5 out of /5 based on over 40 customer reviews
Hearing Aids
Hearing aids supplied and fitted to patient's individual hearing loss
Extremely Professional
This practice and all staff within are extremely professional. Katie will put you at ease the minute you sit in the chair. I have used this practice on numerous occations and came away extremely satified with the treatment i received. If you suffering with ear wax problems try them!! I guarentee you won`t be disappointed. You never know, you may even get a cuddle from POPPY!!!!!
Gordon Tyers
Hearing Aids
Hearing aids supplied and fitted to patient's individual hearing loss
Comprehensive and Meticulous
I am an experienced hearing aid user who recently attended Edinburgh Hearing Aid Practice for assessment. The latter was the most comprehensive I have experienced to date. Audiologist Katie was meticulous in arriving at the best solution for me. She has a positive and sympathetic approach which is so important in this sensitive area.
Philip Michaelson
Hearing Aids
Hearing aids supplied and fitted to patient's individual hearing loss
Friendly and Professional
My appointment with Katie was informative, professional and relaxed. She immediately put me at ease regarding the procedure I was about to have and advised me on the best earplugs to protect my hearing whilst playing loud music. I cannot recommend Edinburgh Hearing Practice enough. Receiving a friendly welcome from reception and a professional consultation made the whole experience worthwhile.
Greg Sivills
Hearing Aids
Hearing aids supplied and fitted to patient's individual hearing loss