15th May 2019
Unitron Launched Discover Hearing Aids
Unitron Discover Hearing Aids
Unitron launched their new Discover range of hearing aids at an event in London recently and they look really interesting. The Discover range offers only two Reciever In Canal hearing aid models over four levels of technology. What is really interesting is that they are Made For Any phone hearing aids which offer a connection to any mobile phone delivering hands-free calling and stereo streaming of audio. The other point of note is that this is the first time that Unitron will offer a lithium-ion powered rechargeable hearing aid. Let's take a look at what the Discover has to offer.
The Discover uses the new Sword chipset from Sonova which delivers that amazing connectivity. Unitron and Phonak, their sister company both share hardware and the Discover is comparable to the new Phonak Marvel. While the hardware is similar, Unitron tends to use different strategies to get the best from that hardware.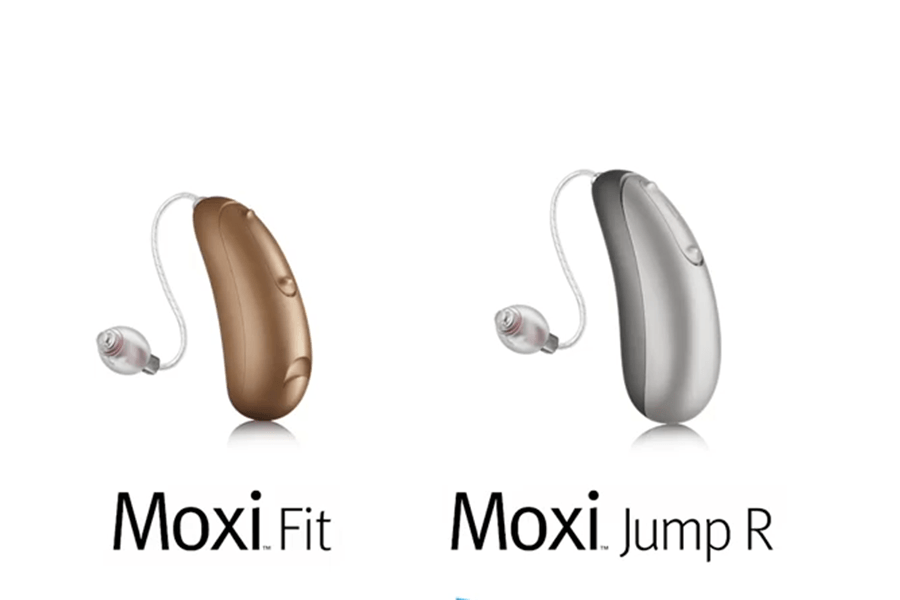 Two Hearing Aids
This is the first time that Unitron will not be launching a full set of Receiver In Canal (RIC) devices at launch. They are launching size 312 traditional battery RIC which they call the Moxi Fit and a lithium-ion powered RIC which they call the Moxi Jump R. Unitron says that the Moxi-Jump R will deliver sixteen hours of battery life with eight hours of streaming on one three hour charge. That is comparable to most of the lithium-ion powered hearing devices out there at the minute.
Four Levels of Technology
The new Discover range will be available in five levels of technology called the 9, 7, 5 and 3. While the features obviously change, the underlying function is still available, that means that you can get a rechargeable Made For Any Phone hearing aid on any budget.
Made For Any Phone
These hearing devices will be Made For Any Phone hearing aids which will mean a seamless stereo connection to any Bluetooth enabled cell phone or sound source. That means no matter what brand of mobile phone you carry, you should be able to connect your phone directly to your hearing aids.
Hands-Free Calling
What really makes this hearing aid different is the fact that they offer completely hands-free phone calls. So you can answer phone calls by touching the button on your hearing aid and simply chat away. You never need to pick up your phone, in fact, it could be up to twenty feet away from you and the system still works. That's unique to Sonova, no other brand of hearing aids offers this type of feature.
They look like really great hearing aids and we can't wait to get our hands on them, if you have any questions about Discover hearing aids, are looking for a hearing test, or are interested in ear wax removal, give us a call on 0131 629 1819 or contact us online now.

What Our Patients Say
Rated 5 out of /5 based on 3 customer reviews
Hearing Aids
Hearing aids supplied and fitted to patient's individual hearing loss
Extremely Professional
This practice and all staff within are extremely professional. Katie will put you at ease the minute you sit in the chair. I have used this practice on numerous occations and came away extremely satified with the treatment i received. If you suffering with ear wax problems try them!! I guarentee you won`t be disappointed. You never know, you may even get a cuddle from POPPY!!!!!
Gordon Tyers
Hearing Aids
Hearing aids supplied and fitted to patient's individual hearing loss
Comprehensive and Meticulous
I am an experienced hearing aid user who recently attended Edinburgh Hearing Aid Practice for assessment. The latter was the most comprehensive I have experienced to date. Audiologist Katie was meticulous in arriving at the best solution for me. She has a positive and sympathetic approach which is so important in this sensitive area.
Philip Michaelson
Hearing Aids
Hearing aids supplied and fitted to patient's individual hearing loss
Friendly and Professional
My appointment with Katie was informative, professional and relaxed. She immediately put me at ease regarding the procedure I was about to have and advised me on the best earplugs to protect my hearing whilst playing loud music. I cannot recommend Edinburgh Hearing Practice enough. Receiving a friendly welcome from reception and a professional consultation made the whole experience worthwhile.
Greg Sivills
Hearing Aids
Hearing aids supplied and fitted to patient's individual hearing loss